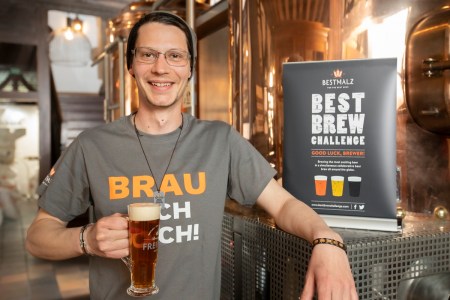 A beer style that's earned the nickname "liquid bread" as it sustained 17th century Bavarian monks during 40 day lent periods will be the competition beer for the Best Brew Challenge 2023 that's open to brewers from around the world – both amateur and professional.
Hosted by German maltsters Bestmalz, competition entrants have been charged with creating a full flavoured and smooth dark doppelbock which will need to be brewed between April 20 – 23 this year using BEST Röstmalz eXtra malt.
The beer judged overall champion will be brewed on a large scale and served at the Bestmalz booth at the German trade fair BrauBeviale in November where the Best Brew Challenge award ceremony will take place. The winner (and a companion) will also win a trip and overnight stay to the ceremony. Other prizes include lab beer analyses and awards for creative bottle labels and packaging.
Brewers who would like to enter must complete registration and send at least three litres of their dark doppelbock to Bestmalz in Heidelberg by July 5 where it will be taste tested by an international jury of beer judges.
For more information head to bestbrewchallenge.com.