An annual tradition, independent Northern Rivers brewery Stone & Wood are releasing their Stone Beer 2020 woodfired porter on Monday 6 July – and this year, it's brewed with all-Australian malts
Stone Beer – the tradition
Every May since Stone & Wood began, alongside our friends in the brewing industry, we brew our woodfired porter Stone Beer in preparation for winter. This is called our Stone Brew Day.
We start by brewing a decadent porter with dark roasted malts to give coffee and dark chocolate flavours to the beer. Then, on an open fire, we heat volcanic stones sourced from the nearby hinterland, before lowering them glowing-red into the kettle, which lends smoky caramel notes to the beer. The moment the woodfired stones touch the wort with a loud hisss is a moment for celebration.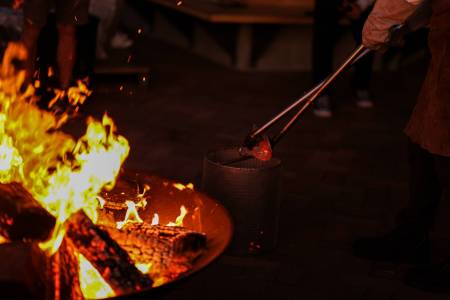 A month later, we tap Stone Beer at our annual Festival of the Stone – our biggest beer and music festival of the year where our community comes together to enjoy fresh beer, live music, food trucks and winter cheer.
While we lost our usual Stone Brew Day and Festival of the Stone this year because of COVID-19, we're still thrilled to have been able to go ahead with our Stone Beer. Alongside our team, our founders pushed to make this happen – they couldn't imagine a year without Stone Beer!
And instead of our usual Stone Brew Day, our head brewer Caolan Vaughn and co-founding brewer Brad Rodgers brewed this special Stone Beer 2020 together at our brewery.
Stone Beer 2020 – all-Australian malts
Stone Beer 2020 will be available from Monday 6 July at select bottle shops, at our Tasting Room in Byron Bay and Brisbane brewery, and on our online store – you can pre-order your carton from our online store today.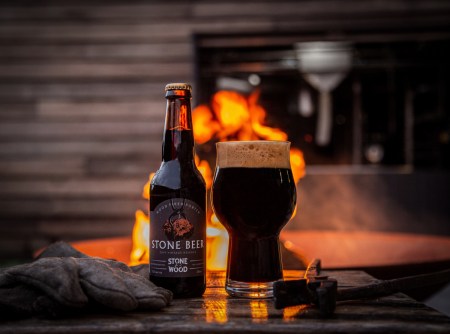 This year, in a nod to our roots, Stone Beer 2020 is the first brewed with all-Australian malts, including a Red Gum-smoked malt that adds a subtle smokiness to the brew's roasted barley, coffee and dark chocolate flavours. To make this Stone Beer a little more sessionable, we also dropped the alc/vol to 6.6%.
Our Barrell Aged Stone Beer 2019 (in collector crocks) will also be available from Monday 6 July from our online store. This is last year's Stone Beer aged in whiskey barrels for 12 months, which deepens the beer's coffee, caramel and dark chocolate flavours and pushes the ABV up a notch.
A delicious woodfired dark porter with a firm bitter finish, Stone Beer 2020 is best paired with campfires, fresh air and cold starry nights. Cheers!
For stockists and updates about Stone Beer, visit www.stoneandwood.com.au
Contact details
Stone & Wood Brewing
Byron Bay, NSW
(02) 6685 5173