DIY beer brewing has exploded in Australia during the COVID-19 lockdown.
It seems the fact people have spent more time at home, whilst living amid economic uncertainty, has combined to see home brewing go through a renaissance as both Coopers and Dan Murphy's reported massive sales in recent months.
Coopers DIY beer sales were up 280 per cent in March and April while Dan Murphy's saw a 30 per cent growth in home brew kit sales in the last three months. Google analytics displayed a 160 per cent increase in the search term "DIY beer" in April.
"As well as the hobbyist aspect of brewing, people are taking up DIY brewing as it is a great way to save money," Emma Craggs from Coopers said.
"With (predicted) uncertain economic times we see DIY brewing as an opportunity for Aussies to save money while still enjoying a beer or two."
"Many beer lovers at home are feeling inspired by the great Australian craft beer scene, and are using this time at home to have a go at creating their own brews," Lance Friedman, category manager non-liquor at Dan Murphy's, said.
"I wouldn't be surprised if we find ourselves with a new wave of craft brewers in 12 months time," he added.
Unsurprisingly, the uptick in DIY beer sales has followed commercial beer trends.
"Lager still dominates as it does in the commercial arena. But we have an extensive range of products that allow people to brew everything from those crisp bright lagers to hop driven IPAs and darker beer styles too," Craggs said.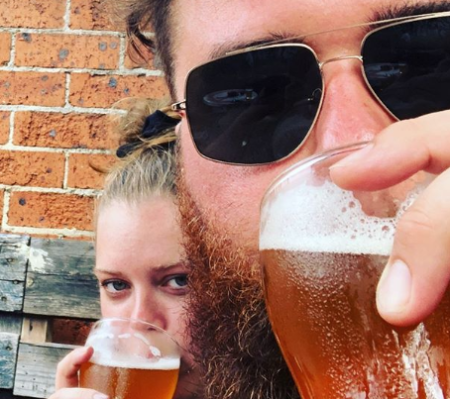 One such DIY brewer is Bear McGrath from Sydney's inner west, who brews his own beer on his balcony.
"I do it because it's fun, the secondary benefit is that it's a bit cheaper than buying craft beer. But my advice to anyone thinking about brewing your own is to do it because you're passionate about it, not to save money. It takes weeks to make a batch, so it requires time and dedication," he said.
Contact Beer & Brewer by clicking here to share your news and views.