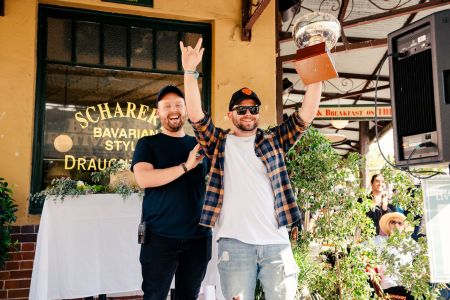 Has isolation got your creative juices flowing? Have you been experimenting with home brew concoctions with no real purpose aside from tasting good? Now you've got one. Enter The Australian Heritage Hotel's home brew competition!
The Australian Heritage Hotel is one of Sydney's oldest pubs and their 'Do You Brew' competition, which normally coincides with the venue's annual beer festival in October, is back for a special "iso edition" with three great prizes up for grabs.
Simply register and deliver your hopped up creation to The Aussie in The Rocks before Monday 17 August for judging by the Akasha Brewery team.
First prize will see your drop brewed onsite at Akasha and then appear on tap at The Aussie once it reopens.
Second place will score a $250 pub voucher and third will win a $100 pub voucher.
Register here.
Contact Beer & Brewer by clicking here to share your news and views.