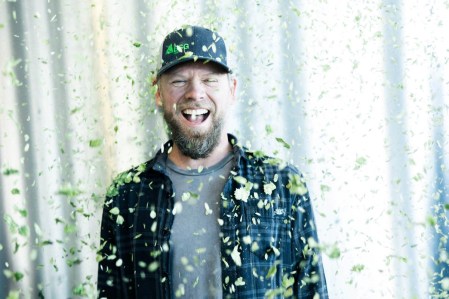 Bridge Road Brewers have announced the full line-up for the Technical Symposium that takes place on the Friday prior to their annual High Country Hop Festival on March 25.
Presented by the Independent Brewers Association (IBA), this year's symposium will be headlined by a keynote presentation from Matt Brynildson of the famed Firestone Walker. Matt (pictured above) will be presenting on behalf of the Hop Quality Group, who advocate on behalf of craft brewers for maintenance and improvement of hop quality.
Bridge Road's founder Ben Kraus said the symposium's "carefully curated program aims to provide the brewing industry with meaningful information, promote dialogue and provide inspiration from their peers as well as suppliers".
Special guest Topher Boehm of Wildflower Brewing and Blending has put together a diverse panel to discuss the beer industry's environmental impact which will hopefully include Bruce Maynard – the inventor of the No Kill Cropping System and winner of the 2022 Bob Hawke Landcare award. This session aims to highlight simple measures that will enable small brewers to make a big impact via inspiring and thought-provoking content.
IBA CEO Kylie Lethbridge will provide an update on their activity and future priorities in their representation of Australian indie brewers.
Hop Products Australia, the country's largest hop producer with their largest hop plantings located less than 30 kilometres from Beechworth where the symposium and High Country Hop festival will be staged, will provide an update on the 2023 harvest as well as their exciting plans for the future.
The Crafty Pint team will lead a panel discussion featuring a diverse range of independent suppliers to the industry on the challenges facing such businesses and the solutions they've found. You'll also hear from guests including Jade McManus of Ryefield Hops to gain an insight into what it takes to establish a hop garden and Derek Lacey, founder and CEO of Bluestone Yeast.
Birchal CEO Matt Vitale will provide insights into what has been cutting through and gaining results when it comes to the ever-competitive space of crowd funding.
A combined team effort from Bintani, NZ Hops and Fermentis will be providing a sensory session on New Zealand's anticipated new hop – NZH102 – and its interaction with various yeast strains.
Tickets to the symposium staged at the Beechworth Memorial Servicemen's Hall, which include lunch and refreshments, are limited while there is a discount available to IBA members.