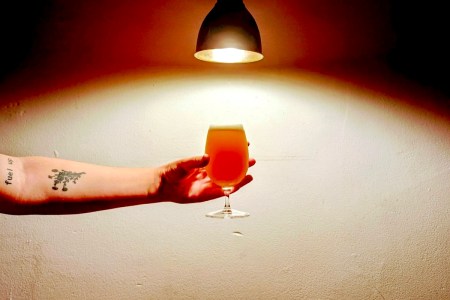 From its unassuming hideaway home perched above Sydney's Oxford Street our two-time Australian beer venue of the year has for almost a decade played its part in advancing beer culture on these shores by providing a platform for rare and specialty styles to reach willing and new audiences.
Now, to celebrate that broadening of the beer landscape, where once overlooked beers are now sought after, cherished and increasingly produced to very high standards right here, Bitter Phew are launching their Bitta Phunk event that they hope to grow on a quarterly basis.
Owner Aaron Edwards said the first "New Wave beer event" on February 11 (12pm to late) will be a showcase of rare wild ales on tap and in bottle by the glass.
"The Sydney beer scene has evolved dramatically since we opened nine years ago," Aaron said. "Back then people were all about bitter, hop-forward beers. Over the years, we've seen tastes grow and develop.
"Our wild ale event… celebrates the growth our industry has had over the last decade. (It) will present a variety of remarkable farmhouse and spontaneously fermented beers… These beers are known for their nuanced complexity and can allow drinkers to appreciate a terroir-like uniqueness of the landscape in which they are brewed."
With Bitta Phunk showcasing sought after breweries Cantillon, Wildflower, Two Metre Tall, The Rare Barrel, Sour Cellars, Side Project, Crooked Stave, Fantome, Jester King, Barrel Shepherd and many more, Aaron said the event will appeal to not only avid craft beer fans, but also those wishing to expand their palates and knowledge.
"We will have something for everyone."