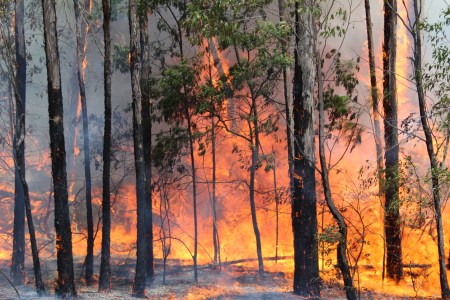 The increasingly widespread bushfire crisis seems to be showing no signs of abating and while breweries and other industries have been quick to step up to support their communities through the crisis, beer drinkers can also lend a hand through the rest of the summer.
Buy beer!
One of the easiest things that you can do is to buy beers from affected breweries. This crisis has fallen at a time of year when many breweries and venues would have expected to be having their biggest sales, so by buying their beer now, you make a huge difference to their bottom line.
In addition, a huge number of venues, breweries and organisations have been setting up events, festivals and fundraisers to support local and national initiatives in the face of the bushfires.
Breweries and venues have donated proportions (sometimes 100%) of thier profits from selling beers to fire service charities and other community resources. Across the country, there are opportunities for you to get money into the hands of those affected by and fighting against the fires. So reach into your wallet and help out.
"Capital has been the official beer sponsor of the Cobargo Folk Festival for the past few years, so we've got a special connection to the place," Dan Watters, partnership, community, engagement and events officer at Capital Brewing, told Beer & Brewer. "Knowing the pub was closed (town was without power until yesterday), and looking like the whole region was going to get cut-off, we sent them a pallet of beer a couple of days after the fire went through which arrived with a shipping container full of food, water, hygiene products and the like. The community there is amazing. They set up their own unofficial evacuation centre and have been looking after each other.
"Capital's also made donations to a number of other fundraisers that have happened here in Canberra, and we're planning our own event soon, with a view to directly supporting the community. I'll send through more details soon. 
Visit breweries
Many of the areas affected by the bushfires have economies that rely heavily on tourism, located as they are in some of the most spectacularly beautiful or ecologically unique areas of Australia.
The summer is usually their most important season, providing the revenue that allows them to thrive and survive, but if no one comes because of the fires, then even businesses that were undamaged can be badly affected. Just as animals might escape the fires only to have their food source completely burnt away, so too breweries and other local businesses might survive the blaze but suffer economic damage from a lack of visitors.
Dave's Brewery Tours is one business that has been affected by the drop in tourism caused by the fires.
"We just need people to return and tourism to continue," David Phillips, director of strategy at Dave's Travel Group, told Beer & Brewer. "December is traditionally one of our biggest months for visitors, unfortunately our guest numbers are down 30%, which obviously hurts financially, but goes deeper as we consider the knock on effect our reduced numbers has on venue revenues and patronage. 
"We continue to provide tours and activities to non-fire affected areas as we have bookings months, sometimes years in advance, but travellers' fears mainly generated by media reports have driven large number of booking cancellations which means we've had a month of low guest number and we're running at a heavy loss. 
"Tourism is a considerable pillar of the beer industry and revenue driver, which often gets overlooked, but crises like these make it very clear that beer venue visitation is affected by negative tourism, which this very much is.
"To help our beer and wider producer community, the best thing people can do is to go visit venues, talk to affected owners and staff, buy a beer, a wine, a soft drink, anything, order a meal, grab a take away and help them by continuing to support them. We, like the other affected businesses are passionate about what we do and patronage will be the best cure."
While they are still raging, the fires have clearly made it dangerous for many tourists to travel, but if it's safe to do so, your presence in these tourist-dependent areas could make the difference for a multitude of businesses.
Empty Eskies
Two friends in Melbourne have set up an Empty Esky campaign, encouraging people to visit regional areas affected by the fires (once it is safe to do so) with an empty esky. By filling that esky up with purchases from local businesses – including breweries, shops and wineries – to take home, you can help to keep these businesses afloat at a time when they need it most.