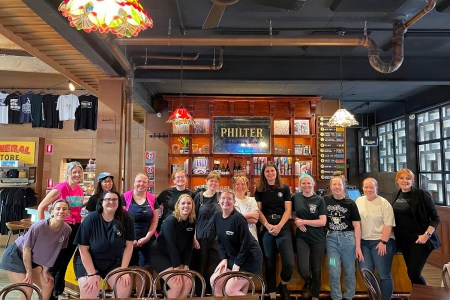 Bottleshop Blackhearts & Sparrows has teamed up with the Pink Boots Society of Australia and Sydney's Philter Brewing on the limited release hazy pale ale Juicy that's been brewed to drive awareness and raise funds for empowering women in the beer industry.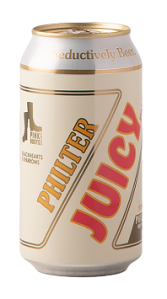 With $18 from every case and $3 from each four-pack sold going directly to the Pink Boots Society of Australia, Juicy's brew day saw Blackhearts & Sparrows' beer buyer Cherry Murphy join Pink Boots' NSW members at Philter's Marrickville brewery (pictured above).
Sitting right at the heart of the beer is Yakima Chief Hops' Pink Boots 2022 hop blend, made up of Loral, Eukanot and HBC 586 hops. Mosaic and Citra were also added with just a touch of Sabro.
The limited-edition Juicy is available exclusively through Blackhearts & Sparrows stores and is available for purchase across Victoria, Canberra, Hobart and online.