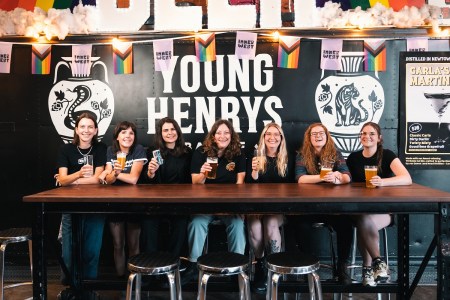 The Young Henrys Brewing Scholarship is returning for the third year in the row and is open to all women, female-identifying individuals and non-binary beer enthusiasts who are enrolled in the 2024 TAFE NSW Brewing Course.
The opportunity involves Young Henrys funding one individual to attend the brewing course and includes quarterly mentoring sessions led by their in-house experts such as head distiller Carla Daunton, head brewer Jesse Searls and Rene Delmas – who oversees the Young Henrys lab. The winner will also receive a pair of work boots supplied by Blundstone as well as Young Henrys merch to round off the scholarship package valued at $10,000.
The most recent recipient of the Young Henrys Brewing Scholarship Kate Bell said: "I'm so grateful for the support and understanding I've received in the industry. Women face many challenges these days. We have to juggle family, careers, study, and more. It can be very stressful. But the scholarship has made it easier for me to pursue my education. And the industry is full of people who understand what it's like to have multiple responsibilities".
Jeanette Ramos, Laboratory and Life Sciences head teacher at TAFE NSW added: "These types of scholarships are so important to help encourage more women to take up training, join the industry as skilled employees and eventually become managers who will encourage a more inclusive and gender balanced workplace. TAFE NSW, in partnership with industry and our experienced brewing teachers, is proud to be part of creating the next generation of brewers".
Applicants must be enrolled in the TAFE NSW Brewing course, Certificate III in Food Processing (Brewing) to apply for the Young Henrys Brewing Scholarship. Applications close on February 29, 2024.
Pictured above, from left: Maia Toakley (Young Henrys), Liz Bentley (Young Henrys), Emma Elmslie (White Bay Brewing), Carla Daunton (Young Henrys), Yvette Symon (Local Drinks Collective), Sion McGeechan (Philter) and Amy Ross (Young Henrys). Photo credit @yeahrad