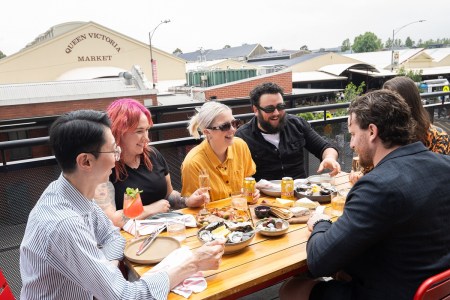 Brick Lane Brewing's new Queen Victoria Market (QVM) venue is set to open at the end of November.
Opening on Wednesday 29 November, the Brick Lane Market venue is situated upstairs from the ground floor bar they opened earlier this year.
Co-founder and CEO Paul Bowker said: "Taking over an historic hospitality venue, in the heart of the QVM precinct was the perfect opportunity to continue to grow our presence as a key part of the local QVM and City of Melbourne community. Community and inclusivity are at the heart of what has driven the design, development and offering of the final piece of our Brick Lane puzzle – Brick Lane Market Upstairs".
The 36-tap venue, that will showcase Brick Lane's core and seasonal ranges as well as one-off "Pilot Batches", also features a 150-seat terrace, a 120-seat dining room, 16-seat private dining room plus the fresh oyster and seafood Raw Bar.
Brick Lane Market is at 456 Queen Street, Melbourne. When the upstairs venue opens, it will trade seven days a week, 11.30am until late.