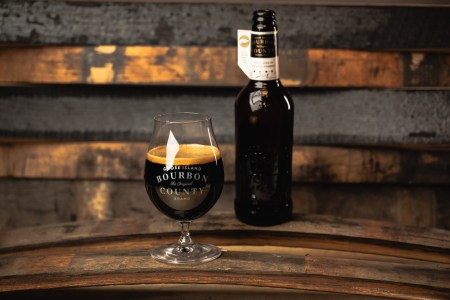 Goose Island's 2019 Bourbon County Barrel Aged Stout vintage release is set to be launched.
At midnight on 29 November 2019, 1,140 bottles (500ml) and a limited number of 20L kegs will go on sale in selected venues and retailers across Australia, including Boozebud and Vintage Cellars.
Previous releases have sold out in less than 30 seconds, with people lining up for hours at key venues to secure it.
The beer is aged in at least four-year-old barrels from Heaven Hill Bourbon, Buffalo Trace and Wild Turkey.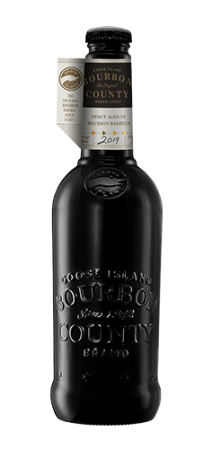 "Bourbon County has always been one of my favorite beers, even before I worked at Goose Island," says Goose Island brewmaster Keith Gabbett. "I love the subtle nuances each year brings forward and we're really excited for the 2019 release. It is one of the best yet."
Bourbon County Stout has been brewed exclusively at Chicago's Goose Island Brewery since 1992.
"This year's Bourbon County Stout yields a rich, complex mouthfeel. Flavours of cocoa, fudge, vanilla, caramel, almond plus leather and tobacco permeate this beer and deepen with each sip.
"We've bottled Bourbon County Stout for 15 years and this year's vintage is one that you will want to hold on to for years to come."