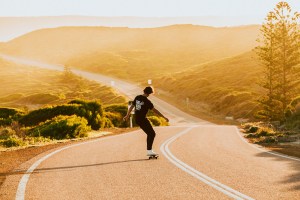 Gage Roads Brewing Co Ltd (Good Drinks) has secured a site for its first microbrewery and taproom on the eastern seaboard.
Located in the inner-city Sydney suburb of Redfern, the site is situated in the midst of a local hospitality precinct and is also adjacent to significant transport infrastructure.
The venue comprises 578 sq m and will house a small craft brewery, as well as a 250-person hospitality venue open to the public and the trade.
This is part of the company's overall strategy for Gage Roads over the past years to raise awareness of the beer on the eastern seaboards, as well as providing local connections within each market with a brewhouse and taproom.
Further venues are being sought in other cities in New South Wales, Victoria and Queensland, while the site itself will be the launchpad for a new sub brand.
"We've been brewing now for close on 15 years now, but while we have had a national distribution, our success has primarily been in Western Australia," explains Miles Hull, head of marketing for Gage Roads. "In the last couple of years, we've been growing our sales force and representation on the eastern seaboard.
"We're looking to launch a new sub brand on this particular site that will brew a new range, some existing but some new beers as well. We're really excited about the opportunity that this provides us to bring out some new products that will be specific for that particular market.
"We understand the importance of being local to market, and what we are desiring to do is provide some brewing capacity on the eastern seaboard and also provide a hospitality component to those breweries.
"The Sydney site in Redfern was the first that was available to us. It's the right size, the right availability in the right location."
The venue is currently an empty warehouse, but the company will invest around $3 million for the installation of a brewhouse and taproom fit-out of the premises, which will be funded via existing operating cash flows and credit facilities.
"We're still in design conceptualisation at the moment," adds Hull. "We've literally just signed the lease. But the site won't allow itself for a large scale brewery. We have lots of capacity in our brewery in Western Australia.
"But we will have capacity to brew a range of beers for consumption on-site at the taproom, but also have some speciality beers that we will keg for draught in the local market, and perhaps some cans or bottles in a small run from that site as well."
It is expected to operational within 12 months. The company has appointed Stew Wheeler as general manager of hospitality to oversee construction of the venue and its management upon completion.
Wheeler has spent the last five years building international Little Creatures brewery venues in Hong Kong, Singapore, London and San Francisco as general manager of hospitality for Lion.
"We are incredibly excited to embark upon a new phase of expansion in this important Australian market," says John Hoedemaker, Gage Roads' managing director. "The Redfern microbrewery and taproom will generate incremental earnings for our business whilst complementing our existing five-year growth strategy. The Board and I welcome Stew Wheeler to our management team and have full confidence that under his leadership this part of our strategy will be well executed."