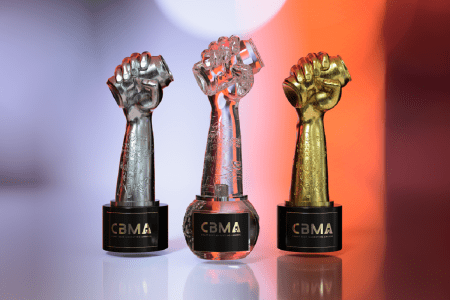 Beer-related marketing and design entries from here and around the world are now being accepted in the 2023 Craft Beer Marketing Awards (CBMAS). Breweries, their agencies, artists and marketing partners are all invited to enter.
Now in its fourth year, and third since being open to local businesses, the competition's judging panel has expanded to include over 500 beverage and beer industry professionals – 36 of which are from Australia and a further three from New Zealand (details of these are below).
In the two years that they've been in contention so far, Australian beer industry businesses have been well represented in the winner's circle – with the likes of Dollar Bill Brewing, Balter, KAIJU! Beer, Burleigh Brewing, Brick Lane and others all winning "Crushie" award trophies for their marketing and design efforts.
The 2023 Awards consist of 38 categories that cover all aspects of brew marketing – from labels to logos and tap handles to taprooms. The CBMAS have also added newly designated categories to recognise industry suppliers and partners.
Proceeds from the new beer-related tattoo category "Show off Your Tatts" will be donated to The Michael James Jackson Foundation, a grant-making organisation that funds scholarship awards to "Black, Indigenous and People of Colour within the brewing and distilling trades for a more just, equitable, and dynamic future".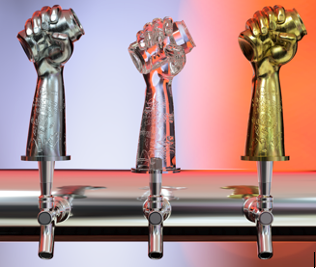 As a nice aside for winners, the 2023 Crushie trophies will double as fully functioning tap handles as they can be removed from their plinths.
"The CBMAS has grown significantly as a unique global platform celebrating the beer industry's incredible marketing and design that wasn't being recognised until now," co-founder Jim McCune said. "We'll continue to award Crushies to the very best work in our industry, and showcase that winning work, and the creative humans behind it."
Key dates
• Early bird entry period: September 26 – October 28, 2022
• Full entry period: September 2022 – January 27, 2023
• Judging: March 6, 2023 – April 11, 2023
• Winners announced: Week of May 7, 2023 @ CBC event (TBD) and via live stream
Australia-based judges
James Aris, Stone & Wood
Danielle Allen, Two Birds Brewing
Keith Balfour, Pirate Life Brewing
Craig Basford, Big Shed Brewing
Joel Beresford, Dutch Trading Company
James Black, Bridge Road Brewers
Mike Bray, GABS
Benjamin Cairns, East 9th Brewing
Josh Collins, Easy Times Brewing
Wade Curtis, Hastings Deering
Brent Edwards, Five Barrel Brewing
Joslyn Erickson, Hop on Brewery Tours
Steven Finney, Verdant Brewing
Lindsy Greig, Stomping Ground Brewing
Sam Hambour, Hop Nation Brewing
TJ Hancock, Backpack Creative
Alana House, Drinksdigest.com
Steph Howard, Cryer Malt
Lee Huber, Noosa Eat and Drink
Megan Hunter, 4 Pines Brewing
Grace Irwin, HPA
Jessie Jungalwalla, Craft Instinct
Richard Kelsey, Beer Cartel
James Laycock, Ebbing Branding
Nick Leach, Brew Staff
Roy Lever, East Bendigo Brewing Co.
Chris Lyons, Brick Lane Brewing
Eden Pink, Prancing Pony Brewery
Matthew Rees, Rebellion Brewing
Steele Rimmer, Varsity Group
Isaias Vinaroz, Only Craft Beer
Kirrily Waldhorn, Beer Diva
Tiffany Waldron, Beer Fans
Jaz Wearin, Modus/Nort
Michael Wild, 4 Hearts Brewing
Craig Williams, Moffat Beach Brewing
NZ-based judges
Brian Watson, Good George Brewing
Andrew Childs, Behemoth Brewing
Kyle Browniee, Panhead Brewery