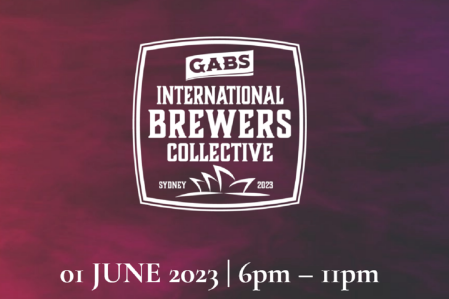 GABS has announced their inaugural International Brewers Collective gala dinner will take place on June 1 at ICC Sydney where Sierra Nevada Brewing's Steve Grossman and Cloudwater Brewing's Paul Jones will give keynote speeches.
Speaking about what will become an annual event staged on the Thursday evening before GABS Sydney takes place, Mike Bray from GABS said it's "aimed to grow our craft beer industry's position on the global stage, to foster international relationships, and provide an opportunity for all local breweries and suppliers to send their brew and brand team members to hear directly from some of the best minds in the industry".
Steve (pictured below on the left) will give attendees insights about Sierra Nevada's journey from a start-up in 1980 to a company valued at over $US 1 billion as well as the future opportunities he foresees for the beer market. Meanwhile, having released over 1,000 different beers since founding Cloudwater in 2014, Paul (pictured below on the right) will share in-depth knowledge of how they became one of the UK's leading and most innovative breweries.
Also, Australian brewing will be well represented too with over 60 breweries expected to be in attendance including the likes of Young Henrys' Richard Adamson, Mountain Culture's Harriet and DJ McCready, 4 Pines' Andrew Twedell and Modus' Grant and Jazz Wearin.
The ticketed event includes a three course meal, entertainment and a Q&A session with Steve and Paul.