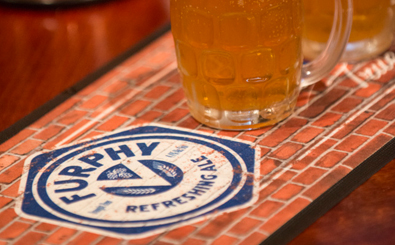 Made from 100 per cent Victorian ingredients, Furphy Refreshing Ale (Furphy) has launched in pack and on tap around Victoria.
Brewed in Geelong, Furphy is crafted by Little Creatures head brewer Warren Pawsey and his team, who work hand-in-hand with local producers to source the beer's ingredients from surrounding regions.
Furphy is brewed using only Victorian grown hops varieties, Vic Secret and Topaz hops, from the Rostrevor Gardens HPA farm at Eurobin, just outside of Bright. These locally sourced hops have helped create a clean, crisp and balanced beer, with subtle fruit flavours and aromas.
The malt in Furphy is made from barley and wheat sourced from the Wimmera and Western districts regions. Barrett Burston Malting Co. in North Geelong transforms these raw ingredients into malt, which is used in Furphy to give the beer a smooth, subtle maltiness with a medium-light body and soft round palate.
Pale gold in colour and slightly hazy, the inspiration for Furphy (4.4% ABV) began with an old style German ale called Kölsch. A clean, crisp beer, with a subtle balance of fruit and malt to keep it interesting, Furphy has a smooth, refreshing finish.
Initially only available on tap in Geelong, due to popular demand Furphy is now available across Victoria.
Check out the video of how Furphy is crafted below…