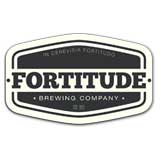 The Fortitude Brewing Company has announced that it will take over the nearby MT Brewery at Mt Tambourine, allowing them to expand production and make the move into the packaged beer market.
It's a big step for the Queensland brewers, and will set Fortitude up as the fourth-largest brewing operation in the state – not a bad effort, considering Fortitude Brewing and "little brother" label Noisy Minor were only launched in 2012.
The 'new' premises is a 24-hectolitre, full production brewery, which will house the bulk of the Fortitude Brewing work, with the existing 5-hectolitre brewery being put to use working on the Noisy Minor side of the coin.
FBC Director, Jim O'Connor said "We've experienced rapid growth in our Fortitude and Noisy Minor beer brands since launching less than 12 months ago, and have reached capacity at our 5hL plant sooner than expected. The 24hL plant will allow us to continue to grow our wholesale draught sales, as well as enter the packaged beer market, and provide a retail outlet for our fans to experience our beer fresh from the brewery."
Director Ged Connors said once the licences are transferred, the MT brewery brand will cease production to make way for FBC. "We plan to close briefly for renovations and re-branding, then launch the facility as the Fortitude Brewery and Visitor Centre."
"It is an amazing facility which will give us the scope to reward our loyal customers with a genuine brewery experience and introduce a new audience into the world of quality craft beer via tastings, brewery tours, functions and our Bachelor of Beer program".
Partner and Head Brewer of Fortitude and Noisy Minor beers, Ian Watson said the increased capacity is an exciting step forward.
"Keeping up with supply has been a huge headache over the last few months, so this highly capable brewery will be used to produce our popular range of session beers under the Fortitude brand, while the existing 5 hec plant will continue to craft a range of innovative single batch beers under our Noisy Minor label."