21 January 2011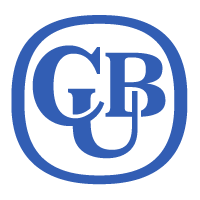 Carlton & United Breweries (CUB) will provide up to 4000 cartons of Great Northern beer to hard working State Emergency Service (SES) and Rural Fire Service volunteers to say thank you for their continuing efforts in helping Queenslanders throughout the flood disaster.
CUB Queensland General Manager Cameron Levick said it was a privilege to make the beer available to SES volunteers and Rural Firefighters who have assisted during this crisis in Brisbane as a part of its 'Flood, Sweat and Cheers' campaign.
No matter what the emergency or crisis, the SES and Rural Firefighters always give their time and the floods have been no exception. Since Christmas day in flood affected areas there has been SES and Rural Fire Services there to deal with the floods and many have worked constantly without a day off since," Mr Levick said.
CUB wanted to recognise the volunteers' efforts in a small way by providing them with Great Northern, a beer brewed at Queensland's and Australia's biggest brewery at Yatala."
Emergency Management Queensland Regional Director for Brisbane Shane Wood said the Great Northern offer will be most welcomed.
"Volunteers join organisations such as the SES to offer the community a helping hand in its time of need," Mr Wood said.
They don't do this work to get a slap on the back but to know people appreciate their efforts means a lot."
Mr Levick said over the coming weeks up to 4000 cases will be distributed by the SES and Rural Fire Service to volunteers deployed during the floods.
Queensland's recovery is going to be a long and arduous process and we need the SES and Rural Fire Service to know Queenslanders appreciate everything they are currently doing and will have to do in the days, weeks and months ahead," he said.
The state has been severely affected by these floods but people are fighting back through hard work. Providing them with a cold beer is the least we could do."
Foster's has committed $500,000 to support the flood relief through a mixture of direct support to affected employees; customer assistance; product donation; and a contribution to the general relief fund. We have also despatched 9,000 cartons of Torquay water (216,000 bottles) to the flood-affected communities west of Brisbane, which have been left without drinking water.