20 January 2011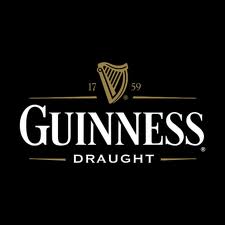 GUINNESS® trials brand new Black Lager in Western Australia.
The brewers at GUINNESS® are treating West Australians to something special this summer – a dark, carbonated beer which combines the refreshing taste and mouth-feel of a lager with the unique character that GUINNESS® is famous for.
Currently, the beer is only available in Perth and the South West region of W.A., and will be trialled in pubs, bars and bottle shops around the capital until April 2011, six months after it was released in October 2010. Australia is one of only a handful of countries around the world testing the new beer – Northern Ireland, Malaysia and the U.S.A are the other test markets.
Available in 330mL bottles, GUINNESS® Black Lager is brewed with malted barley and fermented with the brand's special lager yeast. The cold-brewing process, along with the blending of roasted barley and aromatic hops, introduces a new taste sensation to traditional lager. Following the maturation period the beer is cold-filtered at sub-zero temperatures for a crisp yet unique taste. The lager is bottled in a bespoke GUINNESS® bottle to lock in the freshest possible taste, and is designed to be chilled to ice-cold, and drunk straight from the bottle – perfect for hot summer nights.
Western Australia was chosen as the test market for this exciting new beer as it represents the highest percentage of premium beer volume sales in Australia. In fact, 33% of the West Australian beer market drinks premium beer, which is significantly more than the 22% of premium drinkers across the rest of Australia.
"The team of master brewers at St James' Gate in Dublin, have built upon 250 years of brewing tradition to take the enjoyment of lager to a new level. This new beer is the talk of summer in Perth and hopefully, after the six month trial, the rest of Australia will get to experience the crisp taste of GUINNESS® Black Lager too," said Sam Reid, GUINNESS® Marketing Manager at Diageo Australia.
GUINNESS® Black Lager will be available in all premium bars, clubs and bottle shops in Perth and the South West region of Western Australia until April 2011. RRP is $17.99.