22 January 2011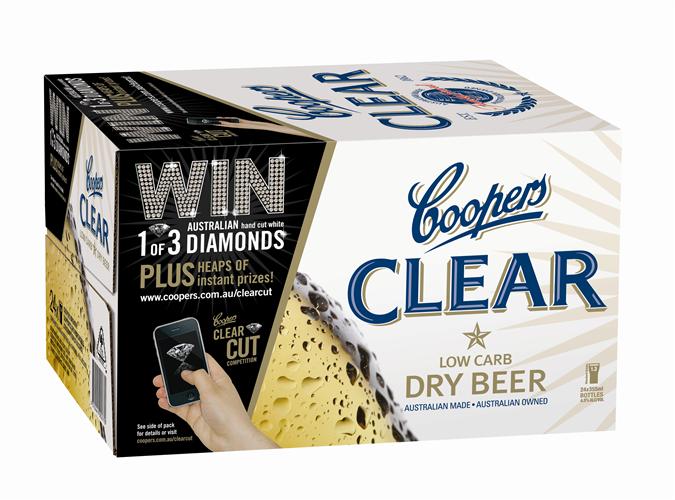 AR Technology is set to actively engage Coopers' Clear drinkers this summer via the interactive and 3D enabling application activated using a unique AR prize panel code on every six pack of the low carbohydrate, full strength beer.
AR technology allows users to, via aniPhone orwebcam, overlay their actual environment with a virtual environment. In this case using the AR marker on the promotional Coopers Clear case you can view the possible prizes that you could win.
Coopers' Brewery Executive Chairman – Glenn Cooper says, "Coopers Clear secured a strong share of the low carbohydrate market sector in its first year Australia wide. This is something we are looking to continue through 2011 by effectively reaching our national target market in new and innovative ways, such as the Clear Cut promotion."
We wanted the app to set us apart from the rest of the alcohol industry and recognised the importance of pushing the envelope on the technology front to achieve this," says Glenn.
Coopers Clear Cut further promotes Clear as a unisex beer with the major prizes consisting of three one carat princess cut diamonds each worth $10,000. Coopers Clear was released on Australia Day 2010 to cater for mainstream drinkers who preferred a lighter style, easy drinking beer; the product was embraced by the country and is now one of the highest selling products for the brewery.