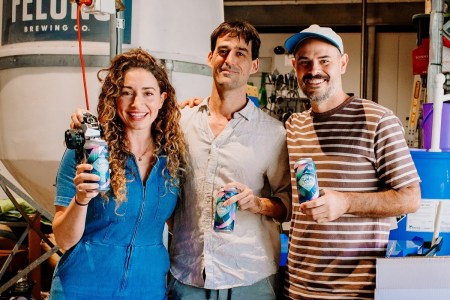 Felons Brewing are back supporting their city's creative arts scene as they unveil this year's official collaboration beer for the 16-day Brisbane Street Art Festival (BSAF).
Following annual partnerships with local street artists on limited release beers for the festival, Felons have this year teamed up with Noosa-based artist Rosie Woods (pictured above on the left) on a German pilsner – the 5.3% Supreme Lager. In addition, the Brisbane brewery is showcasing five artists – Vance, Jasmine Crisp, Dima Kashtalyan, Mulga and Fintan Magee – on the walls of their Barrel Hall and beyond.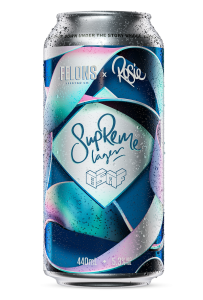 The BSAF launches May 6 while the official closing party is being held at the Barrel Hall on May 20. You can view the full BSAF events calendar here.
"We're so proud to support our mates at BSAF each year, helping to shine a light on the diverse creative communities who make our city so vibrant," Felons' brand director Dean Romeo said (pictured above on the right).
Speaking about the 440ml Supreme Lager's May 4 release, Felons' brewery director Tom Champion added: "The hops are an integral component of this beer, and it's the generous use of noble hops in conjunction with a simple yet flavourful malt bill, which create a fantastic tapestry of aroma and flavour, all underpinned by a smooth, punchy yet refreshing finish".