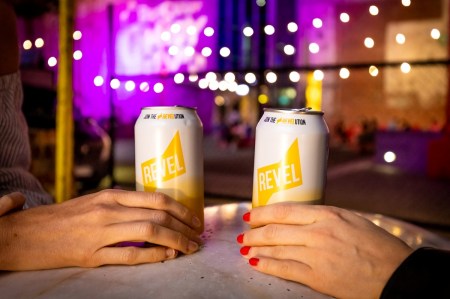 Revel Brewing Co have teamed up with the Brisbane Comedy Festival 2023 and to celebrate they're giving you a chance to win free beer for a year.
The brewery are running the Revel Bar at Brisbane's Powerhouse Plaza for the duration of the festival that winds up on May 28. Made especially for the festival, Revel are pouring the Laughing Lager alongside their other beers.
For your chance to win free beer from Revel Brewing for a year, enter here.
Founder and CEO of Revel Jay Neven said: "The Brisbane Comedy Festival is all about laughing and having a great time. It's great to partner with an organisation whose core values align well with ours. Community and bringing people together are a big one for both of us.
"The whole process of working with the Festival team has been awesome. It's been fun
leading up to it, and we are thrilled to now kick things off."
Brisbane Comedy Festival runs until May 28 at Brisbane Powerhouse, The Fortitude Music Hall and The Tivoli. For information and tickets, visit: brisbanecomedyfestival.com.