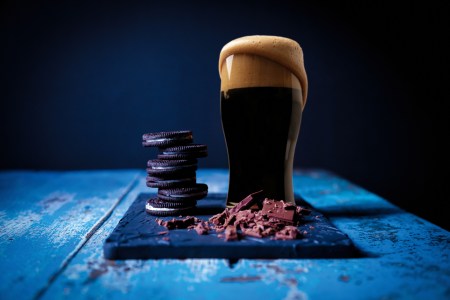 Sales of adjunct-laden, higher alcohol sweeter beers have boomed in Australia during the age of COVID as they've become a year round phenomenon rather than just something resigned to the colder months.
And their rise in popularity is not just being driven by lockdowned craft aficionados adding dessert-themed stouts, porters and other styles to their drink choice repertoires either. The upsurge can equally be attributed to people largely new to beer, who have been seduced by their unique flavours compared to more traditional, bitter beers.
These are some of the findings of a feature that will appear in the upcoming Autumn issue of Beer & Brewer magazine, where we speak with brewers fuelling the sugar rush as well as craft beer retailers.
While the recent GABS Hottest 100 results barely reflect this trend, the truth is an entirely different matter, with Beer Cartel, Australia's largest online craft retailer, saying 30 to 40 per cent of all new beers offered on their site fall into one of the popular adjunct-laden styles.
"It really has come at once," Beer Cartel's co-owner Richard Kelsey said.
"Dessert and adjunct-based beers have seen huge growth over the last year or so. Where previously we would order a case of the beer, we are at times looking to order in excess of 10 cases.
"The sweetness and lack of bitterness of the styles mean that people new to craft beer are less put off. In the same way that hazy IPAs changed people's perception of hops, dessert and adjunct-based beers are just the next step in the evolution of beer."
It wasn't that long ago, 10 years give or take, that it was all about bitterness and maximising IBUs in big IPAs in the United States. Then, as the East Coast variants started to sway tastes, with their haziness and barely there bitterness, the sweet side of the ledger began to take charge. Now the pointy end of that sugar rush, dessert beers, in their many guises, are having their cake and making us eat it too as we get high on sweet, big booze with a nostalgic bent.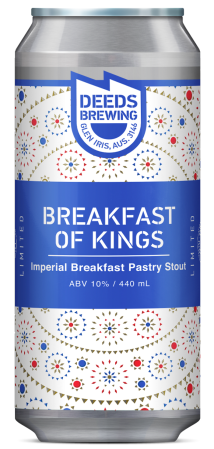 In a move that would have been once unheard of in Australia, both Deeds Brewing (Breakfast of Kings, 10%) and Mr Banks (Ivy League, 13.2%) released Imperial pastry stouts in the weeks leading up to last Christmas.
But it was an entirely natural step for Deeds' head brewer Justin Corbitt who said they had witnessed real momentum towards these styles, which was in close correlation to what was happening in his original homeland.
"In 2019, and even the year before that, pastry stouts and the like were kind of like a big deal in the States. But then (in 2020 and now) it has just been hectic – here in Australia included. I feel like, all of a sudden, everybody is coming out with a pastry stout," he said.
"Originally, your big style stouts, whether that's Imperial or bourbon barrel or pastry, they're very much targeted to a Winter release because they're big and heavy and warming. Traditionally you're not wanting one when it's 40 degrees out – you know.
"But I think this idea of it being an annual thing, where a dark heavy beer is only good for around June, July and August, is over in Australia.
"It wouldn't surprise me if you see big stouts popping up every month of the year."
Whilst not overtly big in alcohol terms, Bad Shepherd's Peanut Butter Porter (6.4%) has had a substantial impact on the Cheltenham brewery's sales chart since joining their core range in the middle of last year.
It was their top selling beer through the Winter of 2020, outselling their lager and pale ale in the process. To cap its meteoric rise, the core range porter, that takes its flavour inspiration from a peanut butter fudge ball dipped in chocolate, would win Gold in the Hybrid Beer category at last year's Indies before snaring the coveted final spot in 2020's Hottest 100. It was the third highest ranked dark beer behind Ballistic's Mexican Hot Choc Stout (55th) and Your Mates' Donnie Dark Ale (68th).
Bad Shepherd's managing director and brewer Dereck Hales said because they attracted a new customer base, and the fact there were less breweries operating in the space, they were seeing their sweeter, darker beers, like the Peanut Butter Porter and Sticky Date Stout, gaining a much wider distribution than their paler beers.
After following up the Peanut Butter Porter with a peanut butter and jam barrel-aged version last year, which sold well too, Dereck said they would now be doing a peanut butter and "something" barrel-aged beer every year.
"We never intended it. I'm a hoppy guy myself," he said. "But every time we've made a dark beer it's taken hold. So, hey, that's good enough for me and we'll go with it!"
The Autumn issue of Beer & Brewer magazine, where the full dessert beer feature appears, is out next month.

Head here to subscribe

.