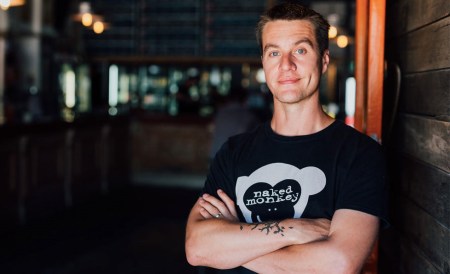 After finishing in the top five twice in the last two years, Dutch Trading Co in Perth have continued their impressive rise to be named Beer & Brewer's top Australian beer venue for 2018. We caught up with co-owner Joel Beresford to find out a little more about this craft beer oasis. 
HOW DID THE DUTCH TRADING CO START?
We were established in 2015, so we're getting close to our third birthday. I've been in the craft beer scene for 18 years, but I was solely in retail, responsible for getting craft beer up and running in retail. I got approached by some mutual friends about opening a bar and I was really curious. On-premise was a whole new kettle of fish. I jumped right in. It was a massive learning curve.
WHAT ARE SOME OF THE LESSONS YOU'VE LEARNED?
I get the validity of draught, especially in Western Australia (WA). I always found it exciting that we couldn't get certain beers in WA. Logistical issues make Western Australians appreciate what we can get a bit more. A massive number of Western Australians go to GABS in Melbourne to get involved and see that scene. So we tried to do the same thing here. It was hard getting the weirder kegs that I was used to getting in bottles, but I just tried a little bit harder and now we're getting stuff I would never have dreamed of seeing.
I'm just about to get my biggest shipment of craft beer and we've got some kegs which will hopefully blow some lines. We're all about broadening connections and building bridges between North America and Europe, and bringing their beers over here.
WHAT EXCITES YOU MOST ABOUT THE ON-PREMISE CRAFT BEER SCENE?
Probably the most exciting thing is having a kitchen and having the luxury of pairing the beer with the food. We're expanding and bridging the gap between beer and food in one venue. We've got a very talented head chef whose palate is extreme. He brews beer himself and some of the pairings that he comes up with are amazing.
What's also happened with the wave of new brewers coming out is they're working with specific venues and building that rapport. Collaborations with venues and bottleshops – that's really new. I think it's really exciting, all those one-off beers. It's really great to keep people interested. Of course, if you go down too far, people will be expecting a new beer all the time. The relationship between the brewer and the people who sell their beer has to strengthen. It's a double promotion to the public. People get to understand more and get face to face with the brewer. Breweries have their own stories intertwined with the beer they've brewed and the ability to tell your story direct to your customer – that's a special thing.
WHAT ARE THE CHALLENGES FOR A VENUE IN WESTERN AUSTRALIA?
The desert is a bit of a barrier to a lot of Australian breweries. It's an expanse that could destroy beer if it's not transported properly. I can get a freight of beer from California without too much trouble compared to from eastern Australia. It's one of those things – it's a bit more expensive.
WHAT ADVICE WOULD YOU OFFER TO OTHERS IN THE BUSINESS OF SERVING GREAT CRAFT BEER?
You can't just plonk something down and expect it to work. If you can get a reputation for good, fresh, local craft beer – especially for a new business – that's great. I think local is a good start. It's a sensible step and it's what people need to do. A lot of people are doing that. We dedicate six taps to locals permanently, and then another six to our interstate beers and six more for international beers. They change daily, but we keep to six of each because we have an amazing offering locally and you'd be crazy not to take it up.
Range is up there – you have to have several things on offer. You need local stuff and stuff I've never seen before. The location and ambience definitely plays a part, but it has to be a local ambience – I don't want to go to an American bar in Europe. I want to soak in the local vibes.
Stock rotation is key. We buy a lot of stock but we buy small volumes. One keg and that's it and we run through it. Hoppy beers get precedent on tapping. We don't hold onto them. Everything is cold. We've got a refrigerator sea container out back. It was quite cheap and works out fantastic. We fill that up with kegs for long storage. That's a necessary purchase and worth every penny. There's nothing worse than getting a good beer and ruining it.