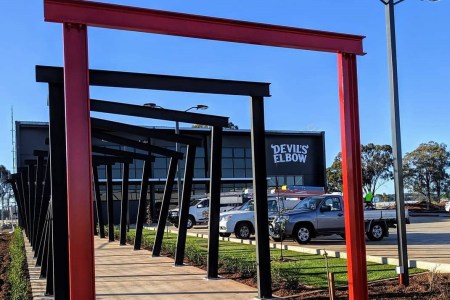 Dubbo's first craft brewery will finally be realised when Devil's Elbow Brewery opens its doors on 1 July.
The brewery was first announced back in October 2017 – then going by the working name of The Bluery Brewing Company – when four Dubbo business people revealed their plan for introducing locally-brewed craft beer to their fast growing regional center.
"It has been a huge team effort bringing together the various expertise within our organisation as we get closer to our official opening on the 1st July 2019," the Devil's Elbow team said in a statement.
"From the moment the tilt panels arrived in February until the installation of our brew-kit, bar and all points in between, the crew have been heads down bum up finalising every facet of the build, development and beer production."
The brewery will initially launch with four beers: Nun Launcher Pale Ale, Small Arms German Lager, Nosey Bob Red Ale and its "signature" Mid Strength Lager Dub Vegas. According to Devil's Elbow, "this is just the start of what will be a core range of 10 beers with seasonal being dropped into the mix as we go forward".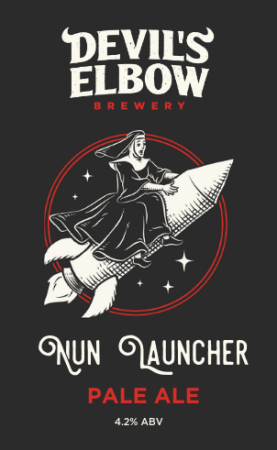 Running a 12HL system, the brewery will be operating and open seven days a week, with pizza, coffee roasting, a café and full kitchen also on site.
The team of four that first had the vision for the brewery – Paul and Melissa Knaggs, and Brendon and Leanne O'Sullivan – have brought on Lachlan MacBean (Grainfed Brewing Company) as Devil's Elbow brewer. Lara and Adam Russo of Russo's Roast have joined as venue managers (and will also be serving their coffee), while Ceridwyn Usback oversees event management and marketing.