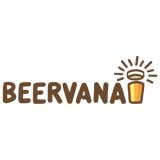 The 13th annual Beervana has been locked in for Wellington NZ, and will be held on Friday 22 and Satruday 23 August, 2014 at the Westpac Stadium.
Festival Director David Cryer has said that planning for the event is well underway, and he expects more than 200 craft beers – and the chance to rub shoulders with the brewers – will help Beervana towards its highest attendence levels yet, with the aim of eclipsing the 9500 attendees at the 2013 event.
"There are just so many interesting things happening in the craft beer industry right now, with a proliferation of new breweries and specialised craft beer bars opening throughout the country, to meet the ever increasing public interest," says David Cryer. "Beervana gives us the opportunity to showcase new and interesting brews as well as award winning and well-known favourites. And with leading Wellington chef Martin Bosley back again as the festival's culinary director, we are looking forward to the food on offer being every bit as enjoyable too."
Prices for the event are yet to be set, but tickets will go on sale on 1 June, 2014. For more information, keep an eye on the
Beervana website
– and we'll do our best to keep you posted of any developments as well.