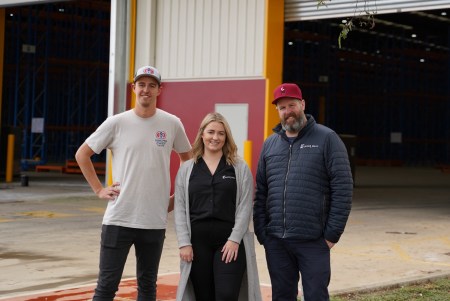 Brewing ingredient supplier Cryer Malt will provide an expanded range and a "one-stop-shop" experience for its customers when it opens its new distribution centre in June.
Located in Derrimut, Victoria, the 9,100-square-metre warehouse will be Cryer Malt's first self-operated distribution centre in the Australia-New Zealand region and will be fully equipped to successfully and safely store their range of ingredients.
"Our new distribution centre means we will be able to work more closely with our customers as their key partner in providing the finest brewing and distilling ingredients, which create the foundations of truly excellent beer and whisky," general manager David Cryer said. "By installing our own bespoke chiller, providing both cold and ambient storage on one site, we will be able to offer a true one-stop-shop of all key beverage ingredients: malt; hops; yeast; and an expanded range of adjuncts to meet our customers' needs.
"The new facility is the result of numerous years of planning from the Cryer Malt and Barrett Burston Malting team and will allow the two businesses to strengthen both their customer service and promise of supplying brewers and distillers throughout the Asia Pacific with high-quality ingredients."
Steph Howard, Cryer Malt's marketing and sales support manager added: "Our new distribution centre will transform the way we service our customers across Australia and New Zealand. The new site will significantly strengthen our distribution network and supports our strategy of being easy to do business with. It will better enable us to serve the needs of our customers, through faster dispatch and an expanded range of ingredients".
Meanwhile, Cryer Malt will once again play a significant role when Melbourne's Good Beer Week celebrates its 10th anniversary from May 14.
Their Trade Hub has been a staple in the festival's program and, along with Yakima Chief, they'll be upstairs at Beer Deluxe in Federation Square hosting a wide range of industry seminars and discussions.
Head to the Trade Hub's Good Beer Week events page here for more information.