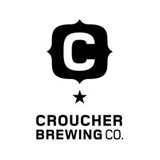 If you were one of the lucky ones who got to sample the Croucher Nuclear Free ANZUS IPA when it was launched at the GABS festival in Melbourne last year, you'll understand why Northdown Craft Beer Movement is so excited about being able to bring it to Australia in bottles for the first time.
Described as a "juicy" IPA, the Nuclear Free ANZUS name refers to a defence treaty signed by Australia, New Zealand and the United States in the 1950s, which fell apart when New Zealand refused to allow a suspected nuclear-powered US warship to visit in 1985.
Coucher calls the beer an attempt to repair relations between the three countries – not that things are strained between NZ and the Aussies at the moment, of course… especially with this IPA now available in 500ml bottles, clocking in at 7.0% ABV.
For more information on availability, check out the Northdown Craft Beer Movement website.