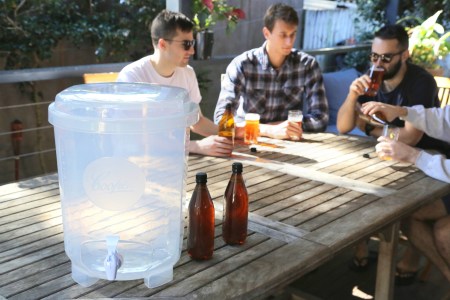 Coopers is on the hunt for Australia's best DIY-brewer, with the winner of the 'Master of the Brewniverse' competition earning the opportunity to have their beer brewed and canned by Coopers and sold nationally at Dan Murphy's.
Coopers' DIY Beer kits have been a mainstay in the homebrew scene since their launch in the early 1970s and have been the initial launching pad for many a career in the craft beer world.
The entry process starts via Coopers' Master of the Brewniverse website. The only requirement for the competition is that Coopers DIY Beer brewing extract must be used in the brew.
Competition entries will be collected at nominated homebrew stores and then judged by certified BJCP judges to determine state finalists. Four finalists will be selected from each state to progress to the national judging, where the winner will be selected.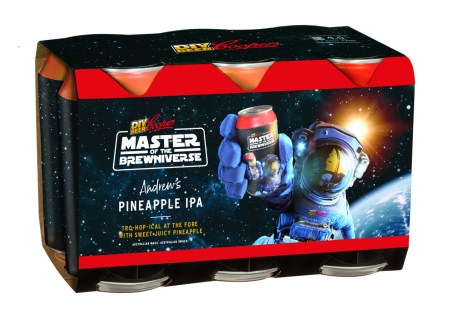 "We're keen to discover Australia's greatest DIY brewer and launch the next generation of DIY brewers, with this exciting opportunity," said Scott Harris, Coopers, Brewing Products, Divisional Manager.
"With Coopers DIY Beer, brewing can be as simple as 'Mix, Brew, Bottle, Enjoy,' or you can get adventurous with your own additions and creative flair.
"While we know this will excite our current users, it is also the perfect opportunity for eager beginners. Many established craft brewers started their journey with Coopers DIY Beer so we're hoping to incite some nostalgia and hear from some of our old fans too."
The competition kicks off in celebration of Good Beer Week (10-18 May) and runs through until the end of July, with the winning brew available in-store at Dan Murphy's from May 2020.
'Master of the Brewniverse' key timings:
Competition launch: May 2019
Competition period: May – July 2019
State judging: September 2019
National judging: December 2019
Winner announced: February 2020
Winning beer Launched: May 2020
Winning beer sold in Dan Murphy's: May-July 2020