In a throw-back to mind-bending psychedelia, Stone & Wood have brought back their Sticky Nectar hazy mango IPA in cans as the second release of their limited Counter Culture range – 'beers that go against the grain'.
Creamy, dreamy – this is Stone & Wood's Sticky Nectar hazy mango IPA. The second beer of the independent Northern Rivers brewery's limited Counter Culture range, Sticky Nectar transports you back to languid summer's day, illuminated in golden possibility.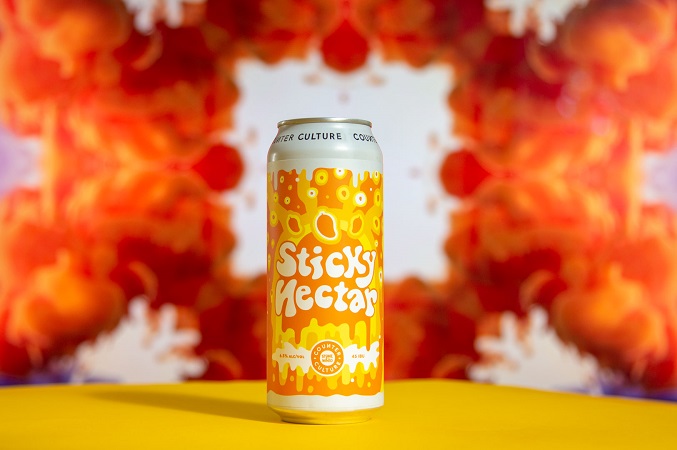 Pouring a delicious golden hue, the beer's bright hazy body pours with a light head matched by medium-high carbonation. Immediately, heady tropical fruit aromas come bursting through with Galaxy, Citra and Amarillo hops, followed by the sweetness of vanilla and truckloads of mango puree that oozes through the beer. Pale, wheat and caramunich malts balance the firm bitterness that cuts through every sip, while lactose mellows things out with a smooth and creamy mouthfeel.
With psychedelic hints from the '70s, the Sticky Nectar hazy IPA extends from a Pilot Batch beer Stone & Wood released on the east coast in June 2018 named Mango Smoothie – a brainchild of our brewer Zeke Hower and head brewer Caolan Vaughan. After ongoing positive feedback from drinkers, they knew they were onto something groovy, and so have brought it back for the first time nationally and in cans.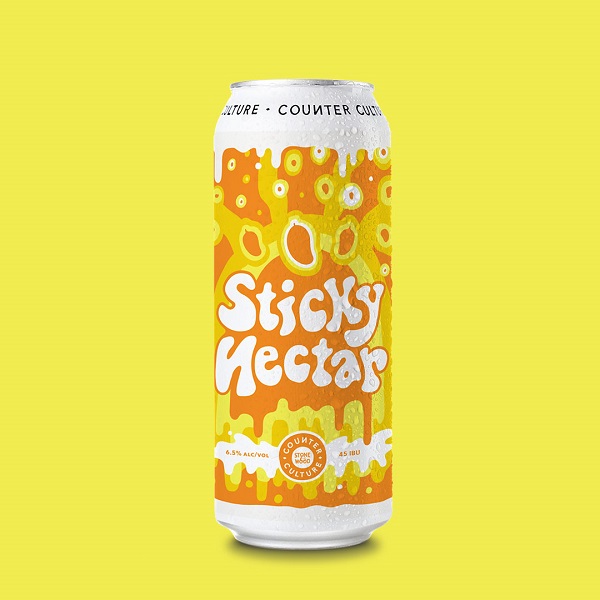 Like all the limited-release beers in the Counter Culture range, Sticky Nectar will be on sale from Monday 13 May in packs of two 500ml cans online, as well in bottle shops and on tap at their brewery in Byron Bay, albeit in limited volumes. After eight weeks, it'll make way for a different Counter Culture beer and disappear.
Visit www.stoneandwood.com.au/counter-culture for purchase and more information.
Stone & Wood Brewing
Byron Bay, NSW
(02) 6685 5173
trevor@stoneandwood.com.au