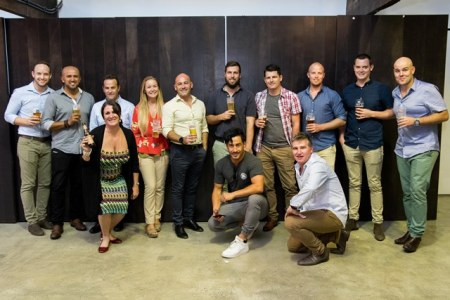 Coca-Cola Amatil's team of specialist experts hit the ground this week to build the foundations of the company's long-term beer and cider growth strategy.
The Beer and Cider Exchange team consists of 14 specialist beer and cider merchants who will provide expert support to the trade and Amatil's state sales teams.
As part of a long-term partnership between Amatil and Molson Coors International, the team will work closely with the Molson Coors range (including Miller Genuine Draft, Miller Chill, Coors and Blue Moon), as well as Amatil brand partners Australian Beer Company (Yenda craft beer and Pressman's cider), the Boston Beer Company (Sam Adams and Angry Orchard cider), and Chili Marketing (Rekorderlig cider).
Coca-Cola Amatil says that following the addition of the Miller brands to its premium beer portfolio late last year, they've leveraged their relationship with Molson Coors International to develop a bespoke premium beer and cider strategy for the Australian market.
This strategy will be modelled on the successful Tenth and Blake Beer Company, the craft and import division of the US-based MillerCoors.
Heading up the creation and appointment of the team was Amatil's Director of Beer and Cider Judd Michel.
"Premium beer consumers expect good quality beer, with top class service," Michel said. "To bring our brands to life in trade and bring excitement to the consumer, we need to work with the right venues, the right beers, perfectly served and expertly activated.
"We've got some great beer and cider brands in our portfolio and we believe this approach is the right way to build brands and drive long-term success in the Australian market," he added.
The Beer and Cider Exchange team is led by Amatil's newly-appointed beer and cider national sales manager, Damian Slater, and is supported by activation managers Brad Moss and Marcus Kellett.
Nationally, the team consists of: NSW – Jayne Burney-Thompson, Di McFarlane, Rob Montgomery; Victoria – Rick Ellis, Saban Petrovici, Will Tinetti; Queensland – Phil Hoogkamer, Mitch Philip, Martin Hall; Western Australia – Chris Woodrow; South Australia – Stav Tsogas.