As the headline event for Sydney Craft Beer Week (SCBW) later this month, 4 Pines will be hosting a Chef vs Brewer showdown at the Beer Mimics Food Showcase.
Adriano Zumbo (that macaron guy), The Three Blue Ducks in Bronte (with Masterchef's Darren Robertson), and Rob DePaulo (of 4 Pines' fabulous brewery restaurant) are individually teaming up with the brewing team at 4 Pines to create their own unique beer that will literally mimic a food or meal.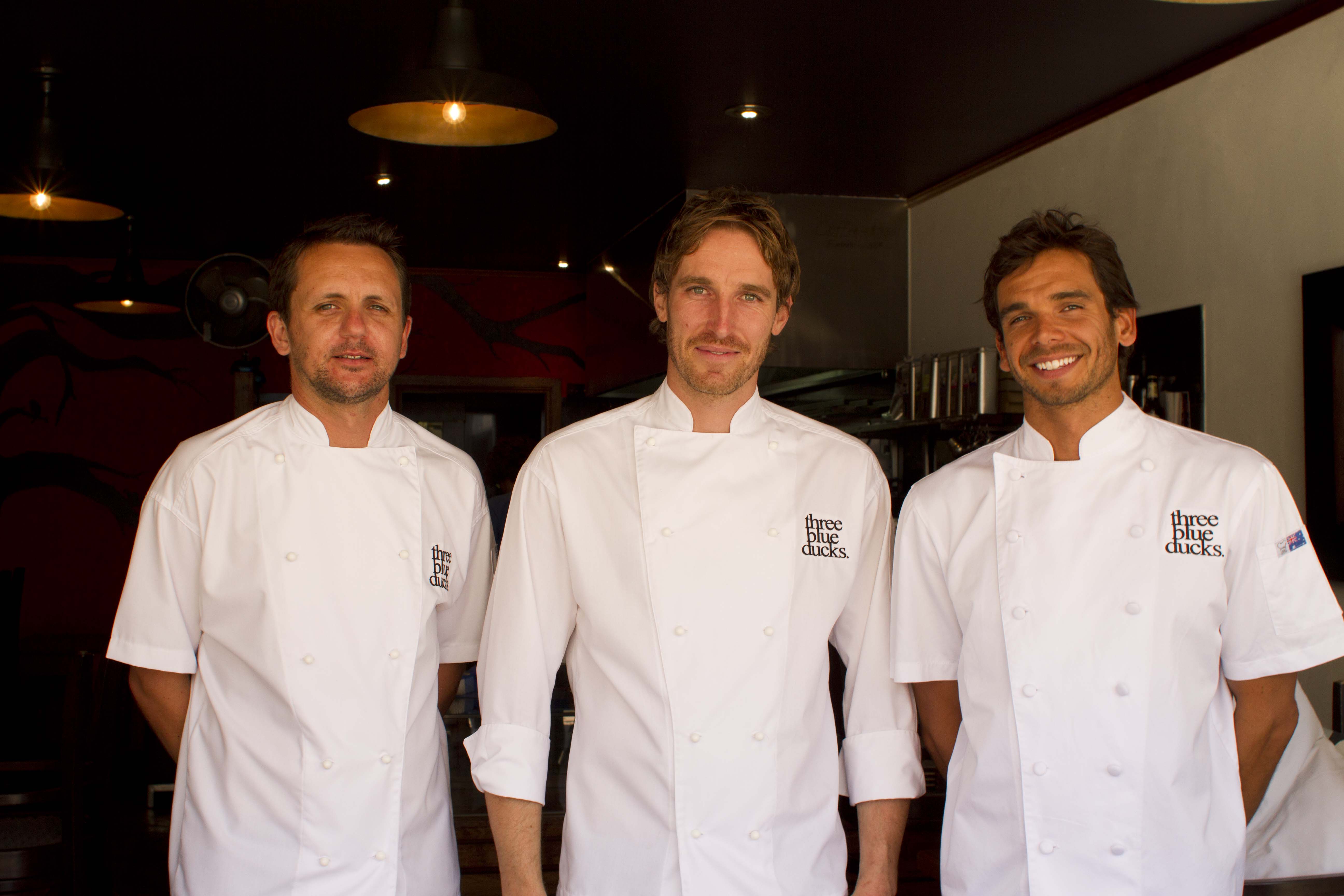 The 3 Blue Ducks
The aim of the event is to showcase the extremely diverse and interesting range of ingredients that can go into a beer and how the final product can taste just like something you would usually eat.
The beers are to be launched at 4 Pines in Manly on Tuesday23rd of October – during Sydney Craft Beer Week – with the chefs on the frontline to pour their respective beers on the night from behind the 4 Pines bar.
Australia's favourite macaron maker hard at work
There are sure to be some interesting results with very different styles being attempted:
Adriano Zumbo will be pouring his "Zumbo Charlotte Wit" – a Belgian Wit beer mimicking one of his flagship macarons.
The 3 Blue Ducks have brewed a "Chocolate Seaweed Porter" – using actual seaweed from Bronte Beach and mimicking one of their desserts.
Rob DePaulo has gone for the "Sunday Roast" beer, mimicking his famous 4 Pines Sunday Roast.
Rob adding the secret ingredient to his 'Sunday Roast'
And, additionally, as Beer & Brewer exclusively revealed recently, Myffy Rigby, the inimitable Food and Drink Editor from Time Out Sydney magazine, has created a New Orleans Breakfast beer, which has been 'dry hopped' using coffee beans instead of hop flowers.
And if you can't make it to 4 Pines, the beers will be popping up around good beer bars in Sydney during SCBW.