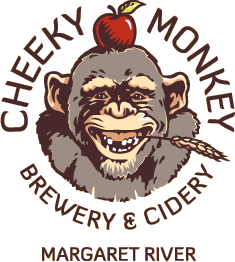 The Margaret River-based microbrewery, Cheeky Monkey Brewing Company, has finally overcome local opposition to open its doors to the public. Owner, Murray Burton who also started Ferngrove winery in Frankland River, faced long-term opposition from a local biodynamic winemaker, Cullen Wines, who was among several objectors to the brewery's liquor licence application. It seems the main concern was contamination of the indigenous yeast population at the winery by the beer yeast being used by the brewers.
However, the complaint was deemed to be outside of the scope and subject of WA's Liquor Control Act. In fact, Cullen's concerns had already been previously overruled by the State Administrative Tribunal on the grounds that the likelihood of the yeast escaping from the brewery and migrating to neighbouring vineyards was extremely low.
With its liquor license awarded on April 26, it has been all systems go with the brewery officially opening to the public last Saturday, May 5. Murray and his team will be serving up their own range of craft beers and ciders at the new bar, which has a 450 person capacity.
The main aim of the brewery is to provide entertainment in the idyllic Margaret River area for people who wouldn't really consider visiting a winery and purchasing wine to take away. That said, Cheeky Monkey also has approval for packaged liquor sales on their site and ultimately hopes to expand distribution of its products elsewhere.