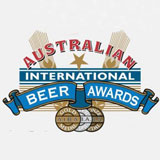 Organisers of the Australian International Beer Awards have announced that the date for entries opening for the 2014 awards has been moved back one week, and will now commence on Monday, 13 January 2014.
Brewers will have until Friday, 14 February 2014 to get their entries in, before judging commences on Monday 28 April, running through until Friday, 2 May 2014. The awards presentation will take place on Thursday, 22 May as part of Good Beer Week, in Melbourne. Judging will be overseen by Craft Beer Industry Association chair Brad Rogers as AIBA Chief Judge, and conducted by Rogers and a panel of experts from around the world.
In 2013, the AIBA attracted a record 1,480 entries from more than 230 brewers in 35 countries, and organisers are hoping for an even bigger response from the growing global beer industry. For more information, visit the AIBA website.