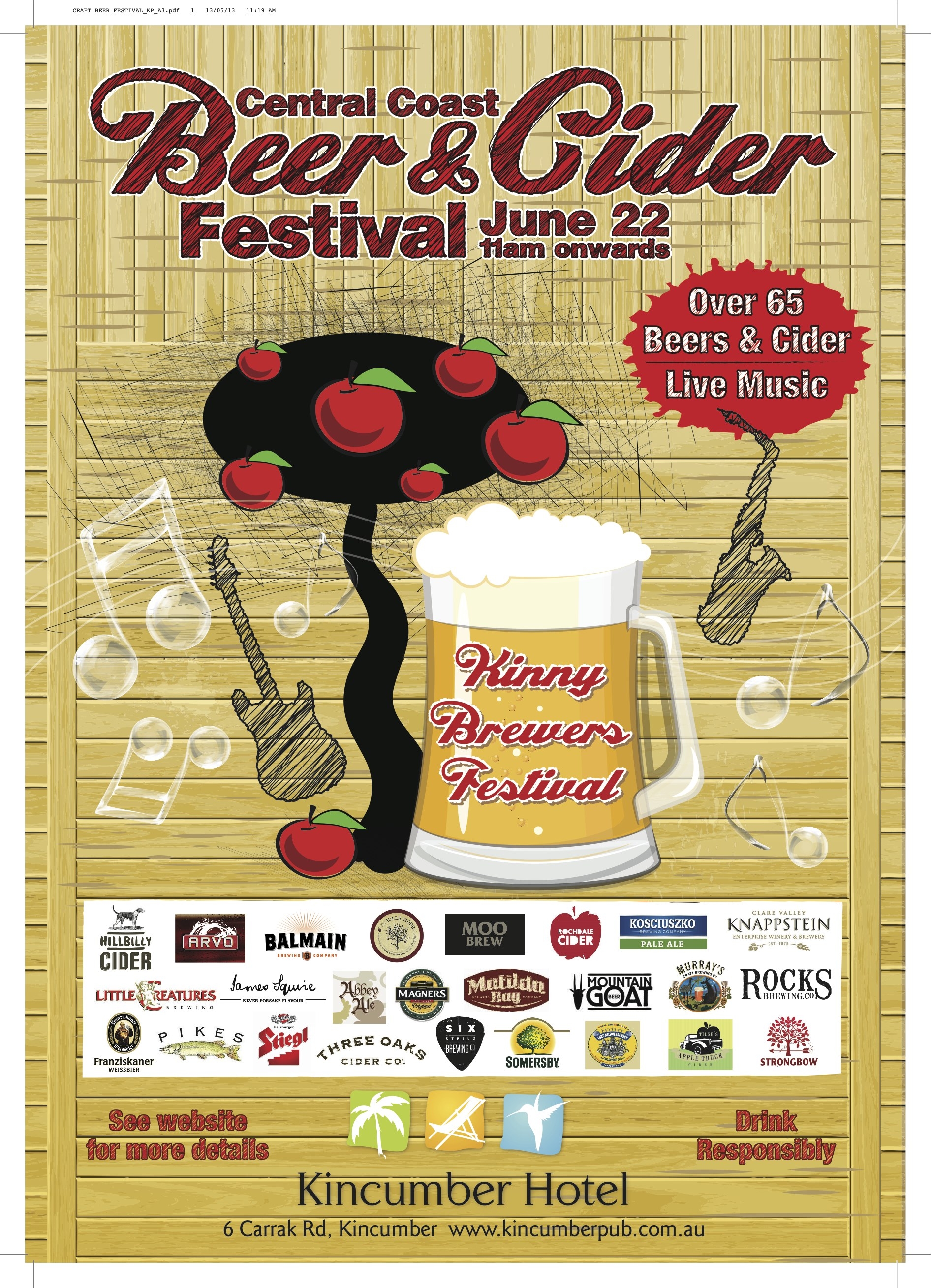 The Inaugural Central Coast Beer and Cider Festival will see 25 breweries and cider companies come together for tastings, food matching and brewer talks.
The beer garden at the venue will be transformed into a Brewers Market from 11am as the Central Coast gears up for a massive weekend, including the Five Lands Walk – attracting 8000 punters to the
area on the Saturday – and the Taste of Avoca festival kicking off on the Sunday..
The festival will take place on Saturday June 22, 11-5.
Kincumber Hotel is located halfway between Erina and Terrigal Beach, just behind McDonald's on Avoca Drive, Kincumber.
Some of the breweries and cider companies confirmed include: Dennis Beer Co, Little Creatures, Balmain, Grainfed, Murray, Hills Cider, Knapstein/Abbey/Pikes, Magners, James Squires and the Lord Nelson.