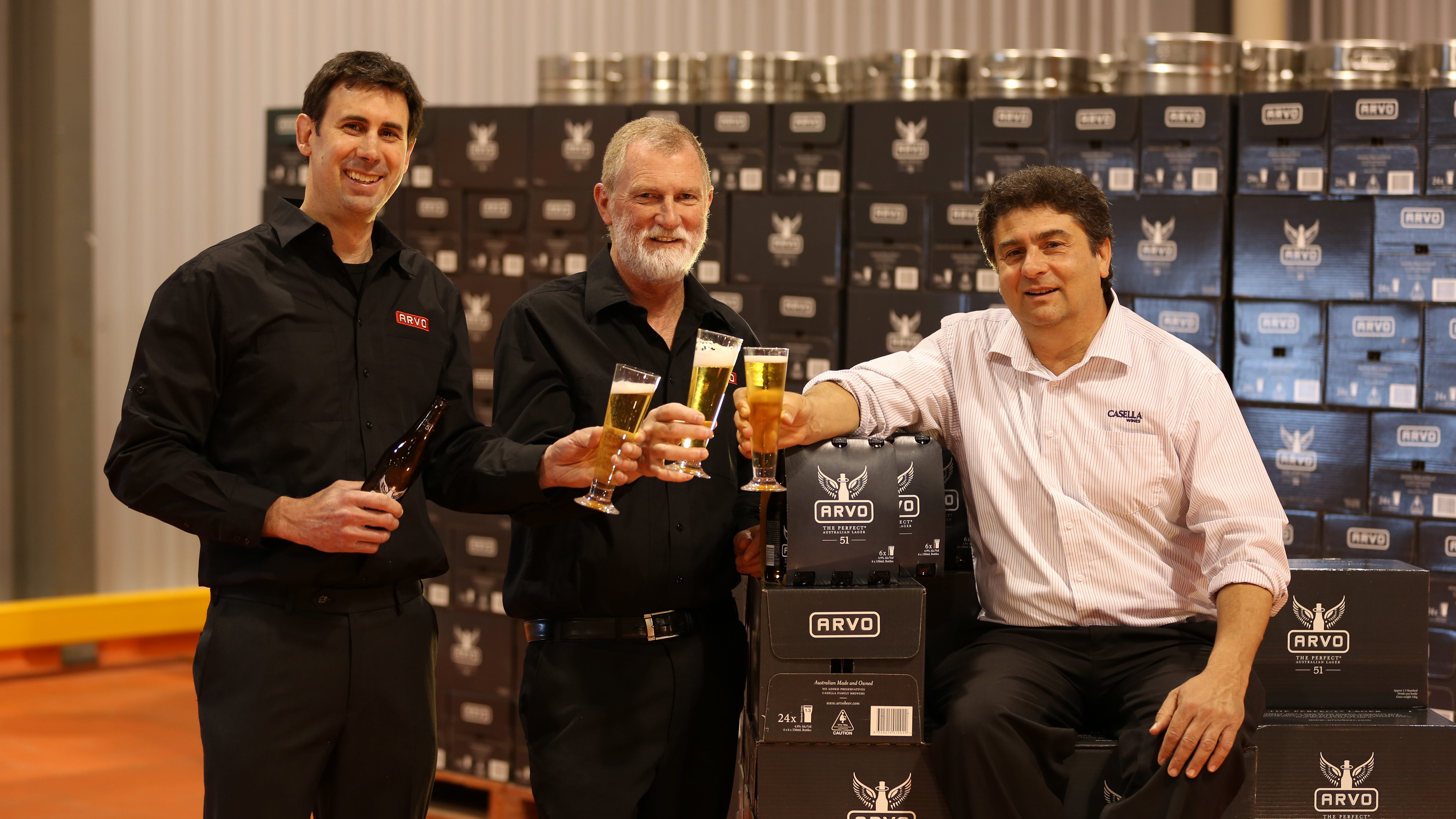 After months of research, development and canvassing, Casella has launched the winner of Australia's first crowd-sourced beer project: Arvo 51.
Knocking off its competitor, Batch 34, the more mellow and less hop driven flavour of the Arvo 51 Lager made it a winner with voters.The brew will now become a permanent fixture in the Casella portfolio as they move forward with expanding their beer brand.
According to Casella Managing Director, John Casella, the crowd-sourced brand is a brew that Australians can truly call their own. "With the help of almost nine thousand Australians who were with us from the very beginning, we are delighted to announce Arvo 51 as Casella's first official lager and the nation's first crowd-sourced beer, created for Australians by Australians," he says.
Already vastly successful in the wine industry, it will be interesting to see where the Casella business will go from here with the new beer side of the business. Their top of the line brewery certainly indicates that they are in the game long term, as does their recent agreement with Coca-Cola Amatil. "We plan to grow our beer portfolio significantly so it was important for us to invest in the best resources and team available, to help drive innovation," says John Casella.
Use of onsite 50 litre and 1200 litre microbreweries for research purposes means that the next line up of brews are apparently already being developed by Master Brewer Andy Mitchell and his team, in coordination with John Casella and the tasting panel.ARVO will be available nationally from November 1 from all leading liquor retail outlets at an RRP of $18.99 (six-pack) and $49.99 (case).