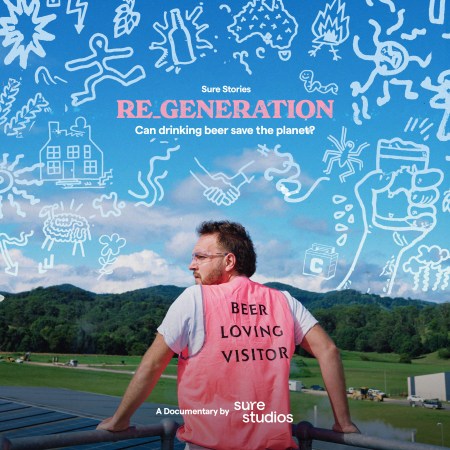 B Corp Brewers Stone & Wood have partnered with Sydney filmmakers Sure Studios on Re_Generation – a documentary about the future of beer and the planet.
Working with Ryefield Hops and Voyager Malt, and where the film asks the question "can drinking beer save the planet?", it's an exploration into the budding regenerative agriculture industry in Australia and how the average beer-loving Aussie can play their part in a greener future.
Premiering in Byron Bay at the Stone & Wood Brewery on Wednesday 9 November, Re-Generation will be available to view online on the Stone & Wood website from Monday 21 November.
For your first look at Re_Generation, head here.
Those attending the November 9 screening of the film will also be able to sample the pilot batch brew The Regeneration Ale, featuring Voyager Certified Sustainable craft malt and Ryefield regeneratively farmed hops.
The event will also feature a Q&A panel session with Ryefield Hops, Voyager Craft Malt, Farmers Footprint and Certified Sustainable. Funds raised via ticket sales, beers sold and raffle prizes will head towards Farmer's Footprint Australia – a program supporting young local farmers to gain regenerative farming skills, experience, and industry pathways – via Stone & Wood's inGrained Foundation.
Tickets are $10 + BF and you can RSVP here.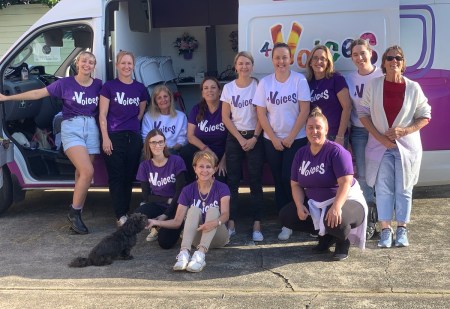 Speaking of their charitable organisation, the inGrained Foundation recently awarded $97,630 to grassroots social and environmental charities via its inaugural Brisbane Large Grants Program.
After it received an incredible amount of applications, the inGrained Grants Committee said it carefully narrowed down the field to six outstanding applicants.
The successfully funded initiatives for inGrained's 2022 Brisbane Large Grants Program are:
4 Voices Global Ltd (pictured): Since March 2020, 4 Voices has provided social, digital, community and employment connections to vulnerable people through a customised van equipped with mobile phones, laptops, printer/scanner/copiers and Wi-Fi. These free services enable people to communicate with their friends, family, essential services, schools and/or hospitals. InGrained's grant funding will allow the successful launch of their second van in the region, called Hope.
Australian Earth Laws Alliance: The Australian Earth Laws Alliance (AELA) is a not-for-profit organisation whose mission is to increase the understanding and practical implementation of Earth centred governance in Australia. Regen Brisbane/Meeanjin is a network of individuals and organisations exploring how we can work together to make Brisbane a regenerative city. Regen Brisbane/Meeanjin is working in conjunction with AELA and The Shady Lanes Project, to transform a barren streetscape of Brisbane into one with planted street trees and native understory. Results will be monitored and communicated with the aim to expand throughout the Brisbane suburbs.
Coffee Brigade Brisbane: Coffee Brigade provides food and compassion on a daily basis to the homeless people of Brisbane come rain, hail or shine. For over 52 years they have provided over 3.3 million coffees and over 2.7 million sandwiches from their food van, facilitated by over 94,000 hours of volunteer time. InGrained has pledged a contribution to fund their expansion to a second van.
Oxley Creek Catchment Association: For over 20 years, Oxley Creek Catchment Association (OCCA) has protected and enhanced the natural environment and resource values of the Oxley Creek Catchment by advocating, educating and participating in catchment management projects. This grant funding will support mangrove restoration along 2.5km of Oxley Creek through targeted weed control and planting of 500 natives in areas damaged by the successive 2022 floods.
Sandbag Community Centre: By establishing their 'Green P Community Farm', Sandbag Community Centre has created a space where refugee women and their families can feel like they have a place in the community, and contribute to increased food security and well-being of the wider region. This grant expands the community farm's infrastructure and associated events.
Yiliyapinya Indigenous Corporation: Yiliyapinya is a not for profit, registered Indigenous Corporation and charity responding to the decrease in brain health in our communities. They deliver and co-design personalised, and community- based programs supported by neuroscientific research to address the impact of adverse life events in children, young people, and families.
To learn more about the inGrained Foundation, head here.