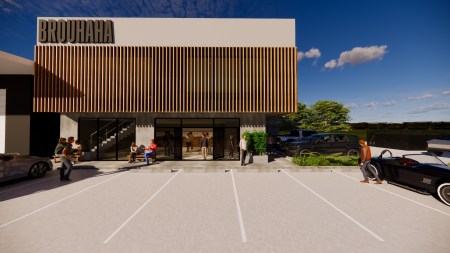 Sunshine Coast brewery Brouhaha are set to create plenty of noise like their name suggests when they open a second production facility and taproom before the end of the year.
At the new brewery based in a Sunshine Coast business park the independent Brouhaha are planning on quadrupling their capacity so they can not just keep up with current demand but significantly broaden their sales reach in their home state of Queensland and across borders too.
The news of their expansion comes almost five years to the day since Matt Jancauskas, Julian Leigh, Jeff Bess and Dave Lough established Brouhaha in the Sunshine Coast hinterland town of Maleny. At the time they were one of only a few breweries to call the now brewery-laden region north of Brisbane home. They originally set out to be a draught only operation, servicing their own brewpub and a tight-knit local community. But as the Sunshine Coast became a magnet for young families priced out of the likes of the Sydney and Brisbane housing markets, it's witnessed a population boom. In 2018 they more than doubled capacity and installed a canning line but Matt said they've needed to make an even greater leap forward ever since.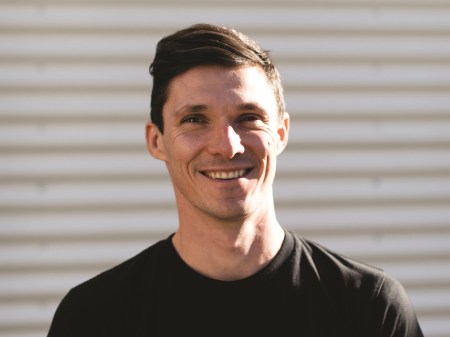 "Since (2018) it's just been remarkable and quite overwhelming to be honest the demand and enjoyment that seems to come from our beers," he told Beer & Brewer. "It's been a logistical challenge keeping up with demand and servicing (the) Maleny (brewpub) for years now. It's brought us to this point we're at now. We've basically only ever distributed in south east Queensland and this is the opportunity to change that."
Brouhaha's new self-funded facility will be a flagship business in the Aura Business Park at Bells Creek that's currently under construction. They will take over an entire building that was originally slated for multiple tenants and it will house their new three vessel, 35 hectolitre steam-jacketed brewhouse, canning line and a dedicated quality control laboratory. The adjoined two-level taproom will be 300-square-metres and will overlook the brewing facility while in the building adjacent other vendors will operate a farmer's market, a café and a planned restaurant.

Matt said they looked at a number of locations prior to settling on Bells Creek, including in Brisbane and further up the Sunshine Coast, but this "first step" fulfilled the parameters they set out to achieve with the expansion. Their arrival in the area will also create a brewery triangle of sorts, with Moffatt Beach's new facility 10 minutes to the east and Your Mates Brewing 15 minutes to the north.
"I won't say we've discounted any of those other locations from potentially happening down the track but this satisfies our desire to be in close proximity to the Bruce Highway and to be still within the same Baroon Pocket Dam water supply.
"The other key factor was population density. Maleny has been fiercely loyal to us and it's incredible just how much beer they go through. But the area has a population of less than 5,000 people and it's poorly serviced by public transport. Whereas Bells Creek is a huge growth suburb. If it's not the fastest growing suburb in Queensland then it's got to be in the top two or three. And it's made up of the perfect demographic. Lots of young families – the people we call customers."
The expectation is that Brouhaha will be handed the keys to the new building on September 1 whereby it should be "plug-and-play ready". The brewhouse is due to arrive around the same time and the plan is to begin commissioning it in October before the first beers roll out the door in November. All things going to plan the food truck-serviced taproom could open ahead of that November timeline as production will be maintained at Maleny.
'From a brewpub to a brewery'
In regards to the future of their beers, Matt said they will now have the creative licence to experiment while keeping up with and growing demand for their core range.
When production of the core range completely shifts to the Bells Creek facility the Maleny three vessel, 12 hectolitre gas-fired brewhouse will operate like a pilot system plus brew keg only releases. Their canning line will also make the trip towards the coast and will receive a speed upgrade from its current 35-cans-per-minute to 80-cans-per-minute.
Two key components of Brouhaha's core range are their flagship Strawberry Rhubarb Sour and their Maleny Lager. To satisfy current demand, and to push these beers further afield, the second brewery will boast an all-new kettle for the sour that's double the size of their current one while there will be a marked increase in dedicated tank space for the lager.
"We wouldn't have picked it, but our flagship beer is the Strawberry Rhubarb Sour," Matt said. "We just can't make enough of the stuff. It's bizarre. It's so anti what beer used to be. It's in a pink can, it's pink, it's got fruit and vegetables in it, it's sour…. But it's just completely transformed us since we brought it out. And we've never been able to make anywhere near enough of it – or the variations of it, like our apricot sour or watermelon lime sour. These have become cult favourites in their own right but we can never produce them because the straw-barb is so popular. We want to build on that, and the lager too, and make them more available than they currently are – while improving our other core range beers."
To do all that will take people power and Matt said aside from extra hospitality staff for the taproom he expected to employ as many as five full-time brewers across their two locations.
"We'll be able to attract a different level of experienced production brewer and our wealth of in-house knowledge will increase so much. It'll take us from being a brewpub to becoming a brewery and that's going to be incredible."