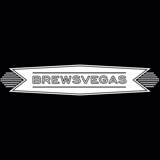 Brewsvegas organisers have announced a cracking line-up of events for the inaugural Brewsvegas festival, celebrating the Queensland capital's burgeoning craft beer scene. More than 35 venues will be throwing open their doors for the festival, encompassing nearly 80 events to explore during the week beginning 23 March, 2014.
Events include a Chilli Cookoff at the Kettle & Tin in Paddington, combined with Burleigh Brewing Co beers; Brisbane's Chicks with Ales are hosting a croquet, bocce and 'other field games' with Tipplers Tap; Archive Beer Boutique will host Brad Rogers (Stone & Wood) unveiling two specially-hopped versions of his Pacific Ale; and the Brewhouse Brisbane is hosting a Sniff & Sip Session featuring beers from the Mornington Peninsula Brewery.
For the full line up of events, and ticketing info, you'll need to head to the Brewsvegas website.