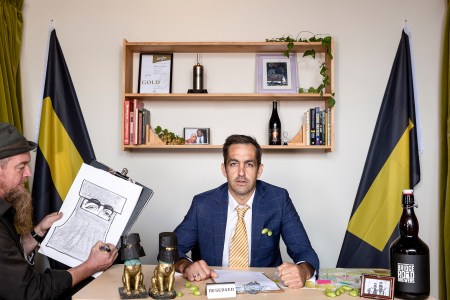 Victorian craft brewery Bridge Road Brewers has declared its independence from Australia with the creation of the world's first ever beer micronation, called Brewland.
Frustrated by the multinational corporations and global beer production giants controlling Australia's pubs, bars and bottle shops through tap contracts and supply agreements, the Beechworth brewery has taken matters into its own hands.
"The multinational beer giants have been systematically dumbing down one of our nation's most revered crafts – beer brewing," said Ben Kraus, Bridge Road Brewers founder (and the newly appointed President of Brewland).
"We didn't want it to come to this – but have made the decision to break away from Australia in a bid to protect our beer.
"International law states that people have the right to determine their own destiny. We have declared our own sovereignty to make sure our beer stays truly independent and accessible.
"Brewland will be a place where beer flavour and quality comes first. Where creativity and innovation can thrive and it's more than OK to be a little bit weird."
Located at Bridge Road's headquarters in Beechworth, northeast Victoria, Brewland is a modest patch of sovereign soil at only 2179 metres – with a 'population' of 39.
However, for all those who support independent brewing, Brewland is currently taking citizen applications – with a free pint on offer for anyone who presents their certificate at the Bridge Road brewpub during Good Beer Week (May 10-19).
"The borders of Brewland are open to everyone – so toss that multinational yellow fizz and come join us," said President Kraus.