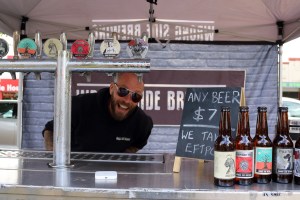 Wrong Side Brewing is leaving its birthplace in Jamieson, Victoria, and hitting the road.
After outgrowing its High Country home, the brewery is now exploring opportunities across the country and beyond where head brewer Paul Hann can continue to make his beers.
The Jamieson site, which was a tradition rural pub before, has been acquired by new owners who will focus on the kitchen and the bar – running it as a venue rather than a brewery. The move into gypsy brewing allows Hann to concentrate wholly on the beer and distribution without the distraction of the hospitality side of running a venue.
"Jamieson has been great and served its purpose of getting the brand up and running, but Wrong Side has outgrown the small country brewery," says Hann. "I want to be a proper gypsy and move around. So far I have secured fermenter space in Melbourne and Brisbane, but will be seeking other locations.
"It's a great opportunity to branch out and employ some techniques that were not feasible in the Jamieson brewhouse. This move will give us the time and resources to focus on what really matters to us, the beer and the brand – getting good beer out to the world and having fun doing it."
Wrong Side has worked with Cavalier Brewing in Melbourne before and has contract brewed there in the past, so will be brewing there moving forward. In addition, Brisbane has been a positive market for the company and Wrong Side will begin brewing beers at a friendly brewery in the city.
Hann, who has a full-time job and brews on the side, finds himself mainly working in Melbourne and Brisbane, which is expected to help him oversee the brewing processes in both cities, where he will be doing all the brews himself, with Wrong Side now delivering the brewer interstate, rather than the beer. For Wrong Side, it will be a case of finding brewers in other state capital with whom they can build a brewing relationship.
"Paul's worked with Cavalier before and he knows what they do," explains Bree Rayfield of Wrong Side Brewing. "He will be there monitoring everything on a regular basis, so he won't be getting other people to make his beer. It's about finding the right partners. Cavalier are great, the connections we have in Brisbane are good. We trust the brewer we're going to be working with there. The rest of the country we need to find those connection,s those people who have the same values as us.
"We don't use chemicals or preservatives or anything in our beers, we try to keep it all as natural as possible so we want to work with breweries that also believe in that.
"We're focusing on Melbourne and Brisbane because Paul is there a lot with his work work anyway. But Sydney would be a great market and I was in Perth recently and there's a lot of really interesting things happening there."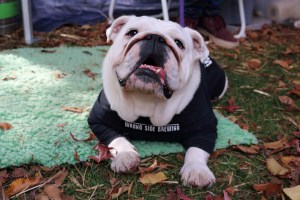 It is also hoped that by brewing beer in the two cities, Wrong Side can ensure that limited releases are more readily available to customers and that distribution costs will be reduced.
"If we're actually brewing in Brisbane instead of limiting what we're sending there from Jamieson, it will all be available," adds Rayfield. "People reach out to us on social media saying, 'I like that, where can I try it?' and instead of saying, 'you have to come to our brewery in Jamieson', we want to be able to say 'it's available here in Brissy, here in Melbourne, here in Perth, here in Sydney.'
"I think the financial aspect of being able to put all our resources into the beer and the distribution rather than the venue means that will be much more possible."