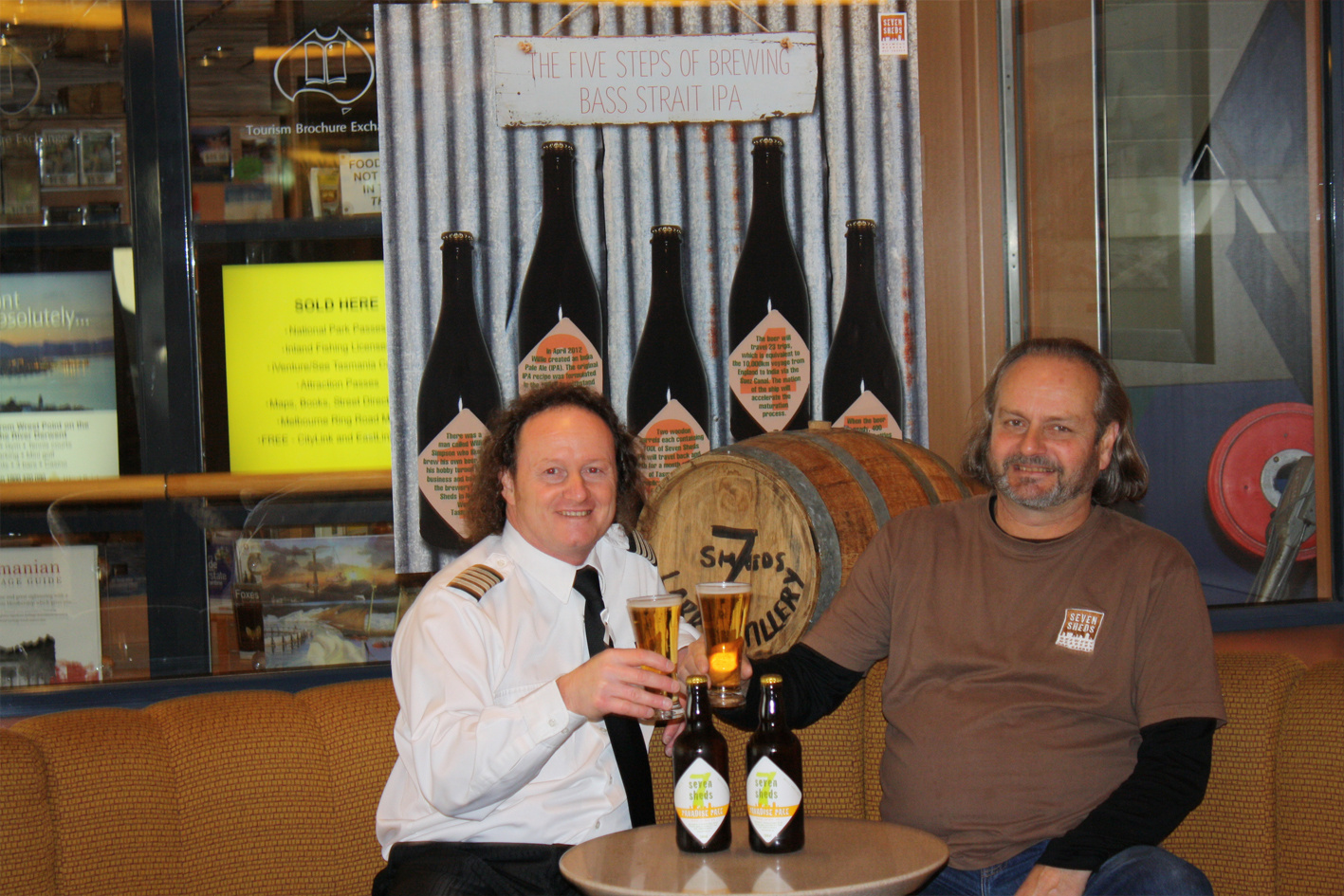 It's a dastardly tale of brewing, boats and Bass Strait, as Seven Sheds brewer, Willie Simpson, attempted to re-create beer history yesterday by installing two wooden casks of ale on board the Spirit of Tasmania II for a month of traversing the strait, between Tassie and the mainland, that will hopefully land him (pun not intended) some rather tasty beer.
In an attempt to recreate the journey which beer travelled from England to India – all 10,000km, via the Suez Canal, in the good old days of the 1800s – the beer will make the crossing 23 times in an effort to create 400 individually numbered bottles of Bass Strait India Pale Ale.
Reportedly inspired by the journeys that resulted in the creation of the original India Pale Ale – a recipe that had a higher alcohol content and more hops to withstand the long sea voyage – Willie is anticipating a unique brew.
"My gut feeling is that the motion of the ship on water will accelerate the wood-aging maturation. Hopefully, there will be more lovely woody characters in the final beer than if the casks had been sitting on land somewhere," he said. "Seven Sheds is small enough to do experimental brews like this. I had a couple of 100-litre wooden casks from Lark Whisky Distillery sitting around, so this idea has been 'brewing' for some time."

He hopes that the beer will mellow during it's time at sea, knocking the corners off the sharp flavours for a unique and well-rounded brew. Willie also predicts an uptake in wood flavours as the beer interacts with the cask on its potentially choppy repeat journeys to the island state. But it is all guesswork until the bottles are finally cracked.

When the brew finally docks, the strictly limited run will be sold through the Seven Sheds tasting room, located at the brewery in Railton in north-west Tasmania.