Some of New Zealand's most loved hop varieties are now available to brewers as natural oil extracts thanks to the partnership between Totally Natural Solutions (TNS) and NZ Hops.
The joint venture, that was forged late last year, sees the UK-based TNS combine its patented extraction technologies with NZ Hops to deliver a fully soluble hop oil that enhances aroma and flavour in beer. The oil extracts are made from whole hops or pellets to offer full or partial replacement of those formats as part of the brewing process. The new HopInspiration Premium NZ hops range features the Nectaron, Kohatu, Moutere, Rakau, Taiheke, Waimea and Wai-iti hop varieties.
NZ Hops CEO Craig Orr said it was an exciting new growth opportunity for NZ Hops and their cooperative of 27 growers.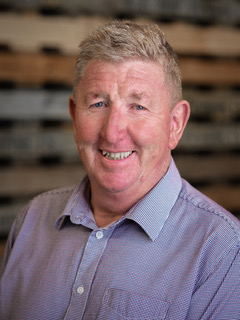 "This partnership is a wonderful opportunity to grow our brand globally and make our unique hops more accessible to brewers around the world. The innovative process behind extraction of the oils sees less waste and provides a consistent and sustainable product which ultimately increases consumer experience of our hops."
The hop oil extraction company TNS was set-up in the UK in 2013 by Colin Wilson who had been a director with Barth Haas – the world's largest supplier of hop products and services. In a statement TNS said it had ambitious growth plans including tripling its turnover to £10 million over the next three years and the firm is investing heavily in staff development and systems.
"Forming a partnership with the leading hop cooperative in New Zealand has led to a perfect marriage of technology, expertise and the finest quality raw material," Mr Wilson said.
"We're excited to now be in a position to start rolling out our exclusive range to beer producers of all sizes, including craft brewers and major multinationals, in the UK and globally. We are opening up a whole new world of flavour to brewers and consumers, with a focus on sustainability."
The HopInspiration range come in three formats – HopBurst, HopShot and HopSensation.
HopBurst products deliver dry hop aroma and contain a varietal hop oil to deliver an intense burst, HopShot® products are composed of hop oil fractions with spicy, floral, herbal, citrus, fruity and woody characters for late hop replacement and/or enhancement of whirlpool-derived aromas and flavours, while HopSensation offers specific blends of hop varietal oils which combine late and dry hop character and hop fractions with an emphasis on balance and application to beer style.