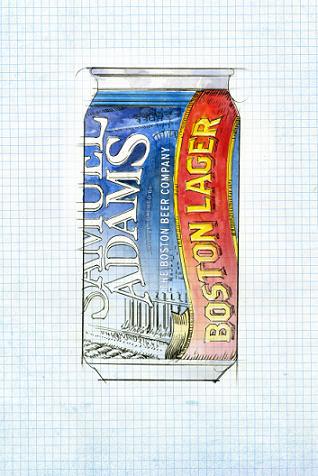 Rather than just jumping on the beer can trend that has swept US craft breweries. Instead he has designed a brand new can in which to house his thirty-year-old brew.
According to an interview in the Boston Globe company founder Jim Koch was snubbing the beer can due to the metallic flavour imparted to the liquid, despite the fact that this ideal cost the brand a lot in terms of lost airline and stadium revenue.
But instead of simply giving in Koch initiated a project codenamed Bunker Hill to create a can that wouldn't adversely affect his brews.
What they discovered will no doubt change industry thinking on canning. It turns out that cans do not generally allow enough air into people's mouths when they drink – meaning that as they smell the metal of the can, they believe that beer actually tastes metallic.
So wider mouths on the cans are a must for flavour – not just so drinkers can slam it down fast like it is suggested on one famous soft drink ad.
Furthermore, an hourglass shape to the lip of the can (as seen above) also passed the blind taste-test list for ergonomic as well as taste reasons – the shape requires drinkers to take in more air when they drink, creating a better appreciation for the flavour profile.
In essence, the can aims to recreate the sensation of drinking from a pint glass, only in can form.
Although not even yet available, there are still potential image issues to overcome for the Australian market, with the distributors of the brand unsure as to whether they would import the product despite its obvious freight advantages – in terms of carton weight and freshness.
Concept Can image from Drinkhacker.