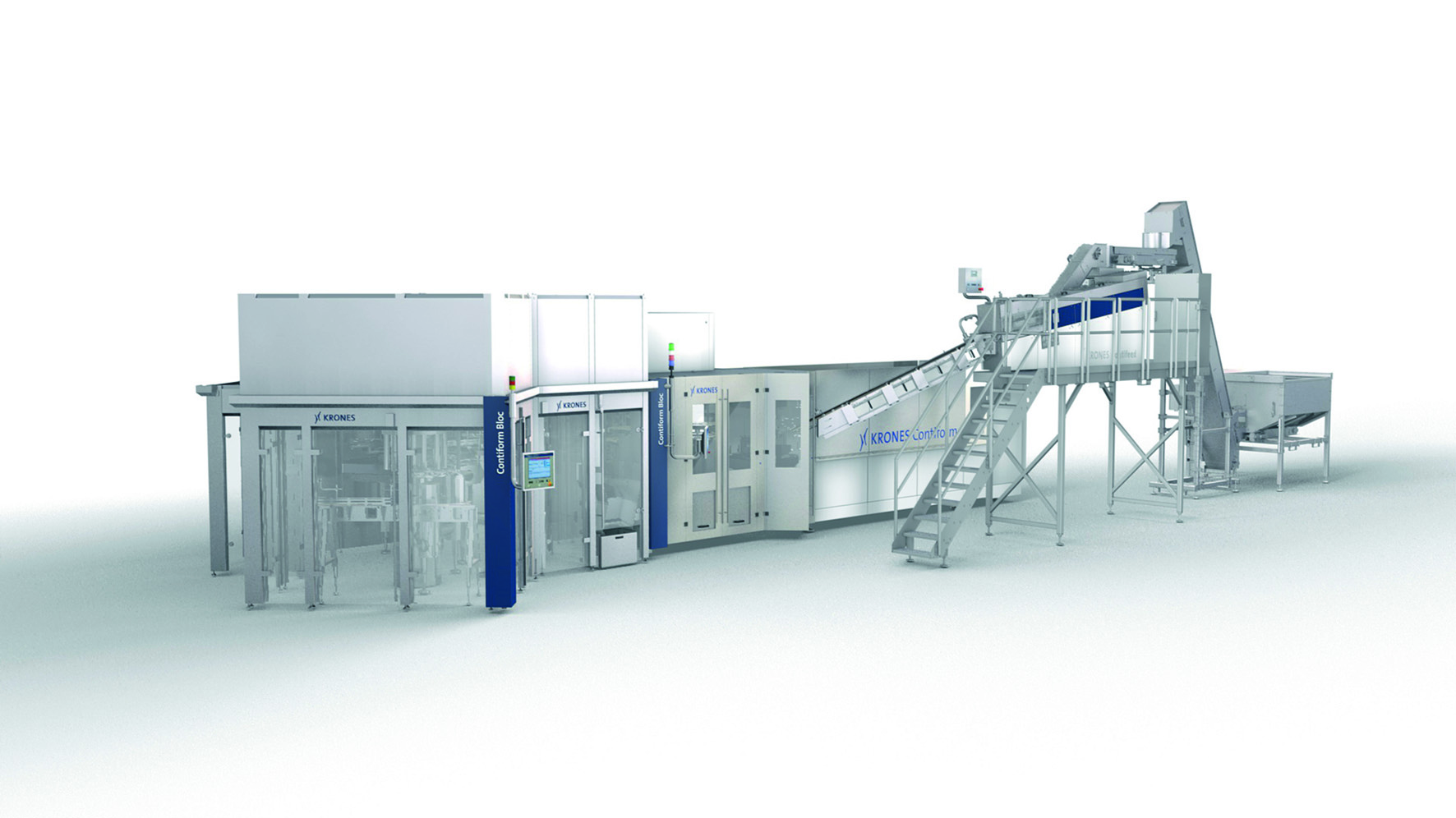 According to Krones, their monobloc technology for combined production and filling of PET containers is proving an absolute winner.
By the end of 2012, Krones had sold more than 500 systems – mostly into the Chinese market – featuring a Contiform Bloc and an ErgoBloc L.
The system's components are linked to each other in close proximity, producing a compactly dimensioned and space-saving footprint for the handling of mineral water, soft drinks, milk, beer and edible oil.
Krones premiered its first wet-end monobloc, featuring a blow-moulder, a labeller and a filler for producing and filling PET containers, as an ErgoBloc L at drinktec 2009. Since its debut, more than 40 systems of the ErgoBloc L alone have been sold, and acceptance-tested with way-above-average performance levels, most of them in 2012.