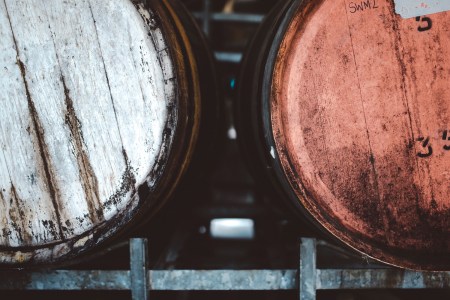 Blobfish, a new beer festival focusing on sour, wild, funky, barrel-aged and mixed-fermentation beers, is coming to Melbourne this August.
Split over two sessions on Saturday 24 August, Blobfish will see 16 of the best craft breweries from Australia and New Zealand showcase their funkier beers at North Melbourne's Meat Market.
The festival is named after an endangered deep sea fish found in Australian waters; according to the organisers Hop Nation (who are also participating with their Site Fermentation Project), "these beer styles appear from the depths of the Australian beer scene – intriguing, slightly obscure, somewhat unknown but always exciting".
Each brewery in the 16-strong lineup has been invited off the strength of its respective sour and barrel-aged beer program and features a mixture of well-established and newer breweries.
From Wildflower in Sydney to 3 Ravens in Melbourne; Van Dieman in Tasmania and Beer Farm in WA; and of course, perennial Kiwi favourites Garage Project and 8Wired, there's plenty to sink your teeth into – see below for the full list of participating breweries.
According to co-organiser Sam Hambour (of Hop Nation), the emerging category of wild and sour beer has something to offer for not only established craft beer drinkers, but also those who think they don't like beer.
"People who think they don't like beer will try a cherry sour, or a barrel-aged saison, or something fruity with a bit of funk in it, and it's unlike anything they've ever tried, and they love it," he says.
There's also wine from Kerri Greens in Redhill, beer and cheese matching, an oyster bar, live music and a special Blobfish lager tinnie bar – for palate-cleansing purposes, of course.
Tickets are $70 and get you entry to the festival, $20 of tokens to get tasting immediately, a food voucher for the Blobfish Kitchen pop-up restaurant, and a premium Blobfish Rastal beer glass for you to keep.
For more information and to buy tickets, visit the Blobfish Beer Festival page on Eventbrite.
Full brewery list for Blobfish
Wildflower
Ocho
Bridge Road Brewing
Site Fermentation Project
Barrel Farm by Blackman's Brewery
Molly Rose
Fathom by Green Beacon
Future Mountain
Sailor's Grave
3Ravens
Dollar Bill Brewing
Beer Farm
Van Dieman
La Sirene
Garage Project (NZ)
8Wired (NZ)