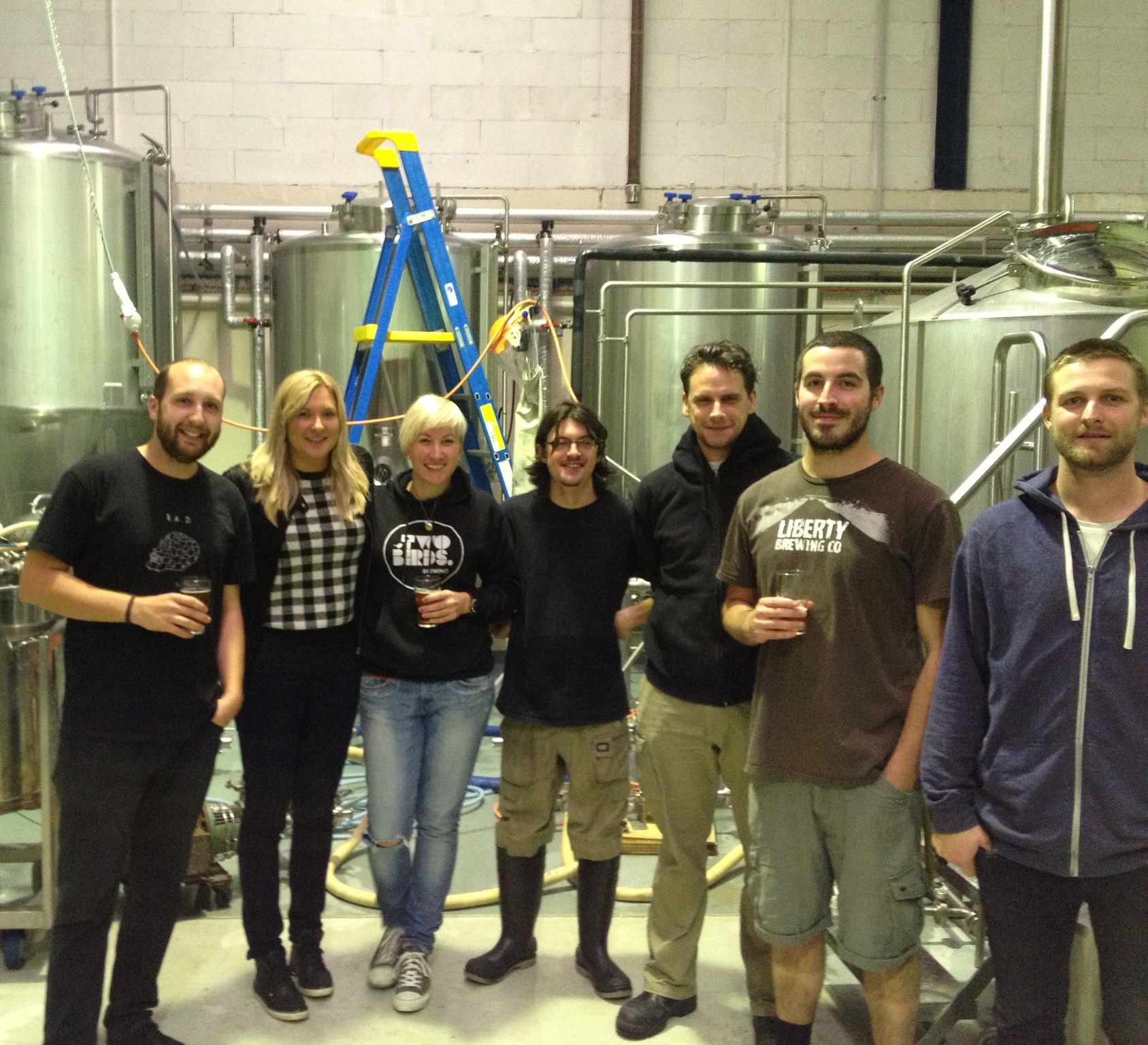 While Good Beer Week kicks along in the fine state of Victoria, three avian-themed breweries have banded together to brew a collaboration beer.
Dubbed the Avian Collaboration, the brew brings together ParrotDog (NZ), bringing their New World brewing style from across the ditch (and counting among their number Matt Warner, who is the current title holder of the Beer & Brewer Awards Young Brewer of The Year for New Zealand award), the lovely ladies from Two Birds Brewing and local Victorian faves – and hosts of the brew day – 3 Ravens Brewery, from Thornbury.
The beer is a Black IPA that has been brewed using green hops and golden naked oats – colour choices designed to reflect the sporting colours of the two countries: back beer with a white head coming from green and gold ingredients. Also, in keeping with the avian theme of the collaboration, the brewers applied their wit to the hop profile choosing Falconer's Flight, Phoenix and Toma"hawk".
The brew day, as seen on Two Birds' Instagram page.
Weighing in at 6.0% ABV, the brew is set to be characterised by "big velvet malt notes, balanced with a powerful hoppy, pine aroma with citrus and spice notes".
The beer will be available as a limited release from mid June, in Australia only.
To register interest in one of the limited release 50L kegs, call:
Victoria: Jayne Lewis 0410 591 181
National: Danielle Allen 0412 813 933
Or 3 Ravens Brewing (03) 9495 1026
www.parrotdog.co.nz | www.3ravensbrewing.com.au | www.twobirdsbrewing.com.au