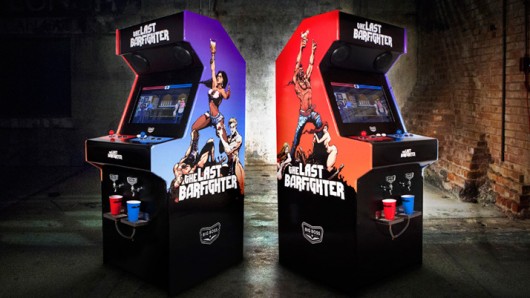 Normal
0
false
false
false
MicrosoftInternetExplorer4
Developed for Big Boss Brewing in the US, this arcade
game – known as Beercade – rewards winning players with beer.
Sounds good right? Well, the McKinney ad agency and their dedication to
developing new advertising methods are to thank for this excellent idea. Built
in-house and based on the The Last Barfighter the game features spigots,
drip trays, and motion sensors instead of the usual coin slots. To play,
punters simply set their cups down then choose from five characters, each based
on a signature brew of the brand: Hell's Belle, Bad Penny, Angry Angel, Blanco
Diablo and High Roller.
The first person to win two matches gets a sample of beer,
which is automatically dispensed from their tap.
Unfortunately there is only one machine and no plans for
commercial manufacture.
Check out the video.
st1:*{behavior:url(#ieooui) }
/* Style Definitions */
table.MsoNormalTable
{mso-style-name:"Table Normal";
mso-tstyle-rowband-size:0;
mso-tstyle-colband-size:0;
mso-style-noshow:yes;
mso-style-parent:"";
mso-padding-alt:0cm 5.4pt 0cm 5.4pt;
mso-para-margin:0cm;
mso-para-margin-bottom:.0001pt;
mso-pagination:widow-orphan;
font-size:10.0pt;
font-family:"Times New Roman";
mso-ansi-language:#0400;
mso-fareast-language:#0400;
mso-bidi-language:#0400;}