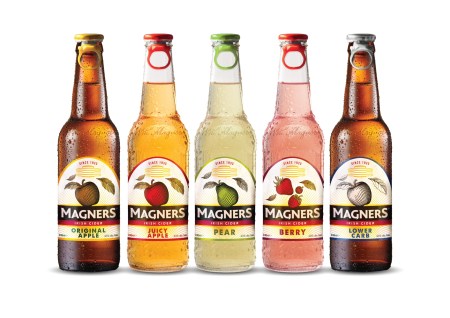 The Magners Cider brand has been refreshed with a newly designed range as well as a new 'Juicy Apple' flavour.
Global creative agency Anthem Worldwide has partnered with Magners for the refresh, which will be rolled out across the Australasia-Pacific region.
To ensure consistency across the region, Magners partnered with Anthem Worldwide (Singapore) to re-design and create a cohesive packaging label design system across all variants and sizes. The Magners range now includes a new and innovative flavour Juicy Apple.
"Understanding how APAC consumers connect within the respective markets is a crucial part of our discovery process when crafting a unique drinking experience," said Andrew Herd, the Marketing Manager for C&C International, Magners' parent company.
"Together with the Anthem team in Singapore, we managed to unearth new insights into consumers' self-expression journeys. This was fundamental to defining the user experience for Magners and we are motivated to witness its launch in Asia."
The new product range is scheduled to roll out in Australia, New Zealand, China, Hong Kong, Singapore, Taiwan, Thailand and Vietnam.