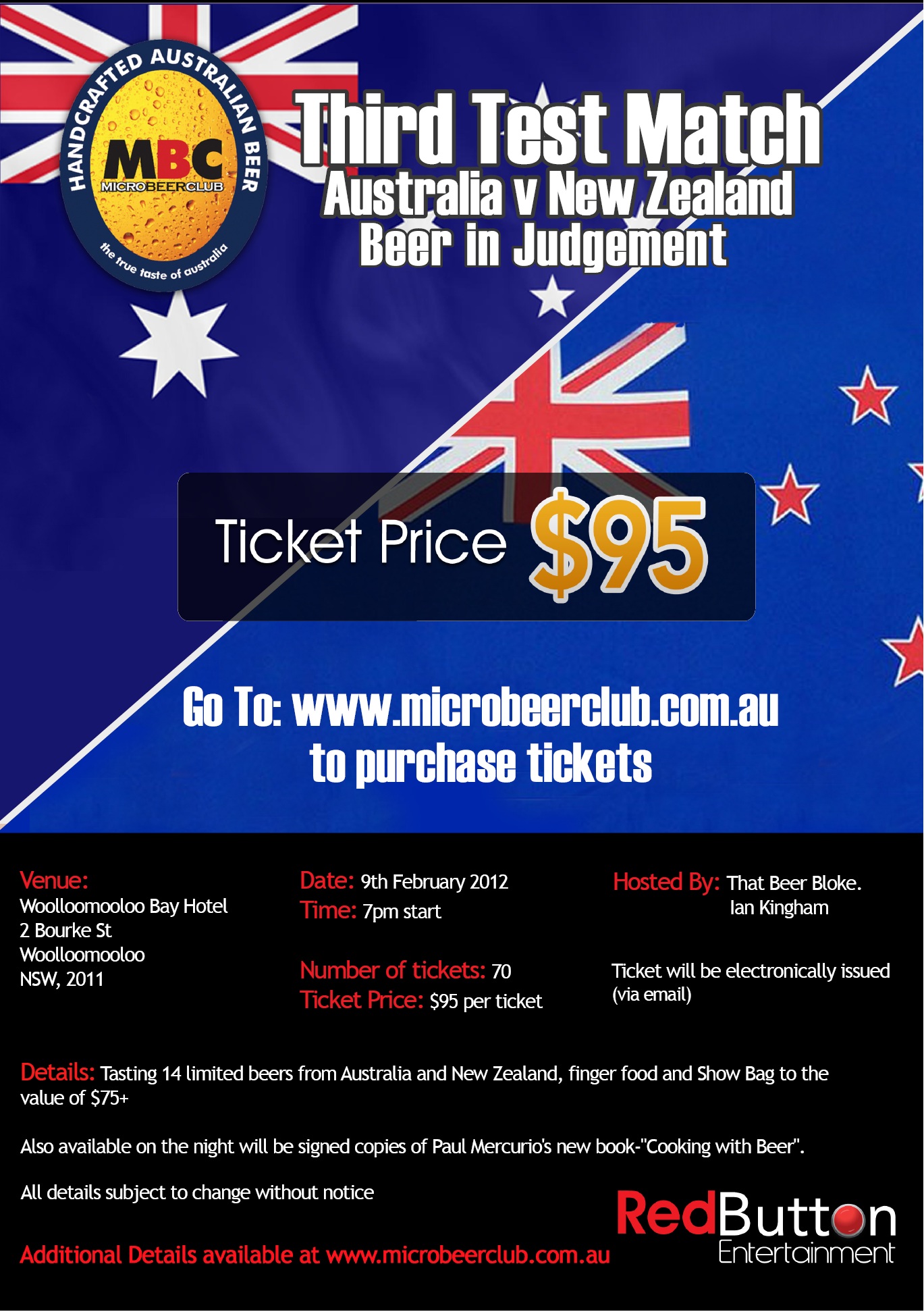 Date: Thursday 9 February, 2012
Time: 7pm start
Address: Woolloomooloo Bay Hotel, 2 Bourke St, Woolloomooloo NSW 2011
Tickets: $95 per ticket. Electronically issued via email.
After the success of Melbourne, and brewing on the back of last year's inaugural evening (where theymatched Australian Craft Beers with English Beers), Ian Kingham, also known as That Beer Bloke,brings you some of Australia's top craft beers going head to head with the best craft beers of New Zealand.
Ian's guest is Lachlan McBean (Bluetongue Brewery), a "brewer in remission and a homebrewer on a mission". For everything you ever wanted to know about beer, from storing your own, to choosing the right glass, to accurately appraising the product, this is a night you don't want to miss.
With 15 beers and plenty of food, it promises to be a cracker.
There are limited places available and the last two events sold out, so get in quick.
To buy tickets, goto www.microbeerclub.com.au