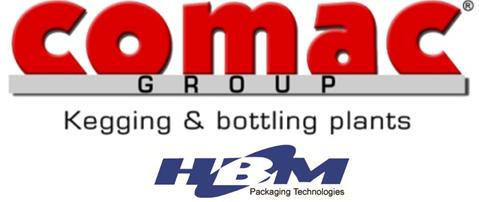 CoMac of Italy, an established global supplier of kegging & bottling equipment, has recently installed a complete line for the Grupo Modelo company, in their brewery in Piedra Negras, Mexico.
Grupo Modelo is a leading Mexican manufacturer of Beer, producing 65 million hectolitres annually. The company brews and distributes 13 brands, including Corona Extra – the number one selling Mexican beer in the world. The company also produces and distributes bottled water under a strategic alliance with Nestle Waters.
Comac installed a HS6T medium speed washing and filling machine that came complete with an automatic palletiser / depalletiser. The HS6T is a 6 head automatic keg washer / filler that internally washes and cleans the kegs, prior to filling. It can process different types of kegs without manual intervention for changeover and the keg loading / unloading system is designed to reduce the maintenance operations required, thus increasing the operation times and machine reliability. The machines are equipped with high-efficiency and energy saving motors. The line installed has an operating speed of 120 /180 kph.
CoMac manufacture a full range of kegging equipment.

For microbreweries – a semi-automatic single head or twin head washing/filling unit with integrated CIP tanks

For medium outputs – in-line five or six head machines

Fully automatic combination keg de- and re-palletiser up to 1200 kph

Flash pasteuriser with inverter controls, keg tilting machine, weighing units, keg leakage control units, ink jet coding station, keg labelling, automatic spear tightening, on-line label printing etc.
CoMac is represented in Oceania by HBM Packaging Technologies.
For further information contact:
Geoff Kelly
–
Ph +61 3 9646 3153
–
geoff@hbm.com.au